The Immaculate (Re)collection
A look back at 2020, professionally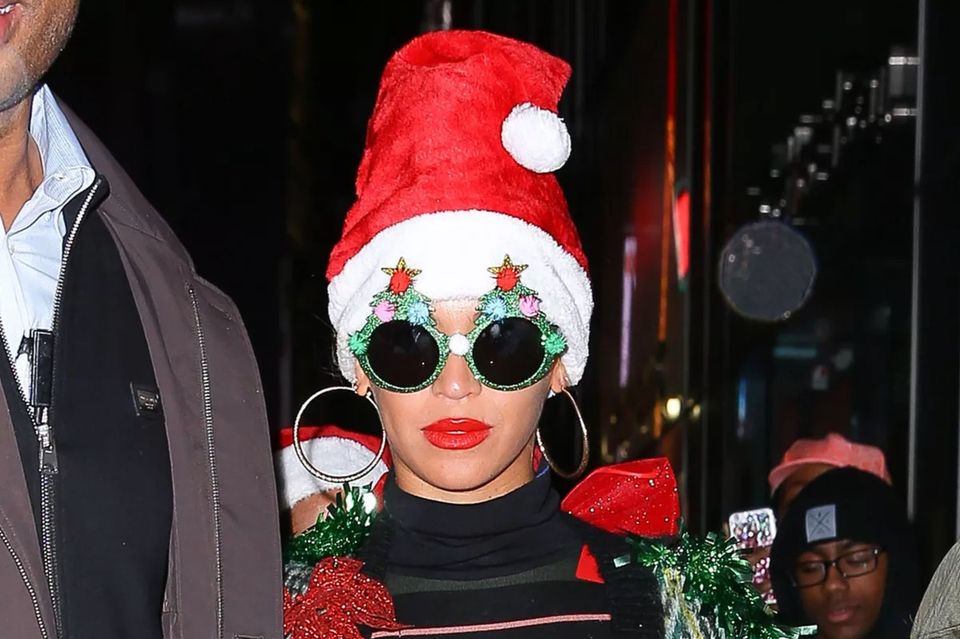 Well! I don't at all intend for this to be an emotional 2020 send-off, so don't worry. I'm honestly too tired for that, not to mention a mid-January baby who tends to get more New Year's-y around then anyway. But I do want to attempt to meaningfully narrativize the writing I've done this year, since it's been my biggest one yet as a writer—in terms of quantity, for sure, but arguably (hopefully?) in terms of quality, too. And I like the idea of having it all in one place for anyone who cares, or perhaps would like to catch up on anything that they missed.
When 2020 started, I was still writing my pop music video column for Much Ado About Cinema. "The Ghost of Madonna's Mother in Her Videography" would be my third and final column for the site. Aside from the thesis I'd go on to write later in the year, it's been my biggest undertaking yet as a writer, and I'm extremely proud of it. Though it sounds from the title like it's on the more morbid side of things, and perhaps is to an extent, I'd argue that it's an ultimately optimistic essay. It also doubles as a crash course in Madonna's life and career, since I was learning that life and career for the first time as I wrote the piece. (I'd started my Madonna research back in early 2019, but only got as far as 1989 to write about "Express Yourself" turning 30.) I don't have to tell you if you read this newsletter regularly that finishing the job obviously had an enormous impact on me, and we'll all be paying for it for the foreseeable future.
When Much Ado shuttered in February, I already had a number of half-finished essays in the works, so the next few months were more or less about tying a few of them up and self-publishing them. I was still completing my coursework, and launching a newsletter seemed like too big of an endeavour at the time, so they all went up on Medium. First came "The Strange Case of 'Telephone," which I practically pulled an all-nighter to write, during what would become my last week of in-person classes. I'd always planned on writing something for the video's 10-year anniversary; I didn't expect writing it to totally change the direction of my thesis (or to become my then most-read piece ever). The essay made for a great distraction during a very weird time, as did the next two: "The Ballad(s) of Justin and Britney, Vol. 1: 'Cry Me a River'" and its sequel, "The Ballad(s) of Justin and Britney, Vol. 2: 'Everytime.'" Writing this two-parter kind of broke me, emotionally, but it did feel good to get into how Britney fought back during this period; I generally don't think that people do enough of that when writing about her, no matter which era they're talking about. I'd never self-published anything before any of the essays in this paragraph, which is hilarious now.
In June, I finally launched this newsletter, something I'd been talking about doing since the summer of 2019. (My column was actually offered to me in response to a tweet expressing my interest in launching one, as a sort of alternative.) I sent out a total of five instalments over the summer: "Mononym Mythology," which kicked things off and explained who the hell I am; "Decoding Beyoncé's 'Self-Titled' Vision Boards," which was a chance to revisit one of my favourite albums of all time; "The Pop Diva in Isolation," the most quarantine-y thing I've written all year and one of my favourites; "Revisiting 'High by the Beach,' Lana Del Rey's Thesis Statement on Fame, on its Fifth Birthday," which was a way to unpack my thoughts about Lana's stranger-than-usual behaviour over the past year and a bit; and "Why 'Blinding Lights' Is Video of the Year," a piece that was as much about the identity crisis that the VMAs are seemingly having as it was about the Weeknd's video.
Over these same three months, I was also writing my thesis, roughly 17,000 words about Jonas Åkerlund's use of surveillance footage and broader interest in surveillance and voyeurism. I'd originally planned on writing about the evolution of the visual album, but a professor told me in February that the topic was too big for an MA-level paper, and she was right. (I'd still love to tackle that project at some point.) I'm not sure how exactly I immediately knew that I wanted to write about Åkerlund instead—I'd started doing research for my "Telephone" piece already and apparently tweeted this around the same time—but I really did immediately know. I'd covered him more than once prior to starting grad school, having reviewed Polar (2019) and written a 10-year anniversary piece about Lady Gaga's "Paparazzi" (a job that he's cited as convincing him not to retire). His video for Madonna's "God Control" had also been one of the four that I focused on in my essay about her mother. I think I'm generally just drawn to his work, which isn't unrelated to the fact that three of his most frequent clients have been Beyoncé, Lady Gaga, and Madonna. Also in February, I realized by accident that his videos are chock-full of surveillance footage—here are some examples; you've seen the kind of footage I'm talking about. It turned out to be something that he's been doing since 1995, and not just with pop divas as I'd originally assumed, so my paper is basically me making an argument about what that achieves. In the end, it was largely about how "Åkerlund's characters confront, resist, and use surveillance culture for their own means," like Beyoncé destroying a CCTV camera in "Hold Up," or Britney nodding to her tabloid downfall in "Hold It Against Me," or Lady Gaga pulling a Roxie Hart in both "Paparazzi" and "Telephone." I actually got to speak to Åkerlund at one point in June, which was a real highlight in this otherwise dreadful year. While it was indeed A Lot to also send out those five newsletter instalments during this time, I think that they in many ways saved me from completely losing it. I'm happy to share my thesis with anyone who'd like to read it—I have it as an unlisted Medium link, since the subject matter makes a lot more sense to me with GIFs at hand—but you'll have to respond to this email and ask for it. I'm sure that I'll come back to Åkerlund sometime soon.
Officially, I took September off to sleep and learn how to use my brain again. But I did break my self-imposed vacation to write "My Biggest Enemy Is Me," a response to the Madonna biopic news as well as Lady Gaga's "911" video, which I felt were connected somehow. As of me officially returning to the real world in October, the year has moved bizarrely fast. First, I published what's now my most-read piece ever, "What Happened Between Madonna and David Fincher?" It was great to finally get that one out of my system, and I've never had so much fun reading people's responses to something I've written; I'm still getting them months after the fact. A couple weeks later came "30 Years of 'Justify My Love,' a Top-Tier Madonna Blueprint Moment." I reviewed Netflix's Shawn Mendes documentary, In Wonder, which is fine. I also reviewed Taylor Swift's feature directorial debut, folklore: the long pond studio sessions, which is quite good (and, I predict, just the first of many self-directed films from her; I'd put money on it). My next two newsletter instalments were a little different. One was an AMA session to celebrate this newsletter turning six months old, and the other a short essay about the undergrad class that's probably responsible for what/how I write now, even if I'd never really thought about it until this month.
I've spent the majority of December writing/freaking out about two personal essays—one written to celebrate the 30th anniversary of my actual favourite film, Mermaids (1990), and the other a book chapter (!) that I'll say more about in the new year. I also reviewed Netflix's new Ariana Grande documentary, excuse me, i love you, which I really wish had been left as a traditional concert film, and whose shortcomings very much support my arguments for a couple other things I'm working on.
And that's it! Thanks so much to everyone who's read and supported my work in other ways this year. I'm so grateful, and can't wait to annoy you (no more than twice a month, of course) in the new year.
See you in 2021,
Sydney 👩🏻‍🦰
Mononym Mythology is a newsletter about mostly pop divas and their (visual) antics. It's totally free, but if you got something out of this instalment, consider buying me a coffee. The best way to support my work otherwise is by sharing it. You can subscribe here, and you can also find me on Twitter and Instagram.