Why 'Blinding Lights' Is Video of the Year
Regardless of who takes the award home on Sunday night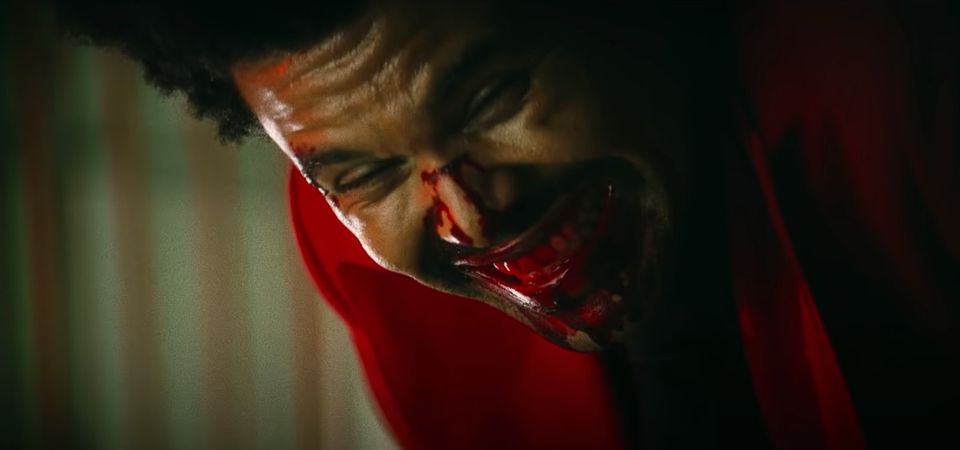 The MTV Video Music Awards (VMAs) are among our strangest mainstream awards shows. In a book that I love about the founding and quote unquote golden age of MTV, called I Want My MTV: The Uncensored Story of the Music Video Revolution (2011), Rob Tannenbaum and Craig Marks write:
What people remembered from the first VMA broadcast wasn't Herbie Hancock's five victories for a mind-twisting video, it was the sight of Madonna humping the stage in a wedding dress. That set the tone for every VMA [sic] to follow—the point wasn't to be honored for excellence in your field, but to cause a commotion.
This still pretty much stands, but the VMAs have tried to strike a decent balance since 1984 between seeming like they genuinely care about music videos as an art form and hosting that year's most talked-about pop culture moment. As with any awards show, the network and the nominees essentially use each other that night. MTV gets its ratings (though they've been lower than ever in recent years), and the artists get an international stage to launch eras, announce pregnancies, offend people's sensibilities, start decade-long feuds, and so on. The VMAs are generally more about fan power and myth-making than they are artistic merit.
But they have incorporated and maintained certain traditions to cover their asses, artistically. Take, for example, what's currently called (perhaps for not much longer) the Michael Jackson Video Vanguard Award. From 1984 to 2006, the award—called a number of different things during this time, including the Michael Jackson Video Vanguard Award—was given to a handful of directors in addition to artists who'd made waves in the music video world. In 1986, for instance, it went to Madonna and Polish director Zbigniew Rybczyński, even though the two had never worked together. After going to Hype Williams in 2006, the award went on a sort of hiatus until 2011, when it was presented to Britney Spears (by Lady Gaga as Jo Calderone) with Michael Jackson's name reinstated. With the exception of 2012, it's been presented every year since then, and artists have taken to using the honour as an opportunity to perform medleys of their biggest hits. (Yes, even though it's a music video award.)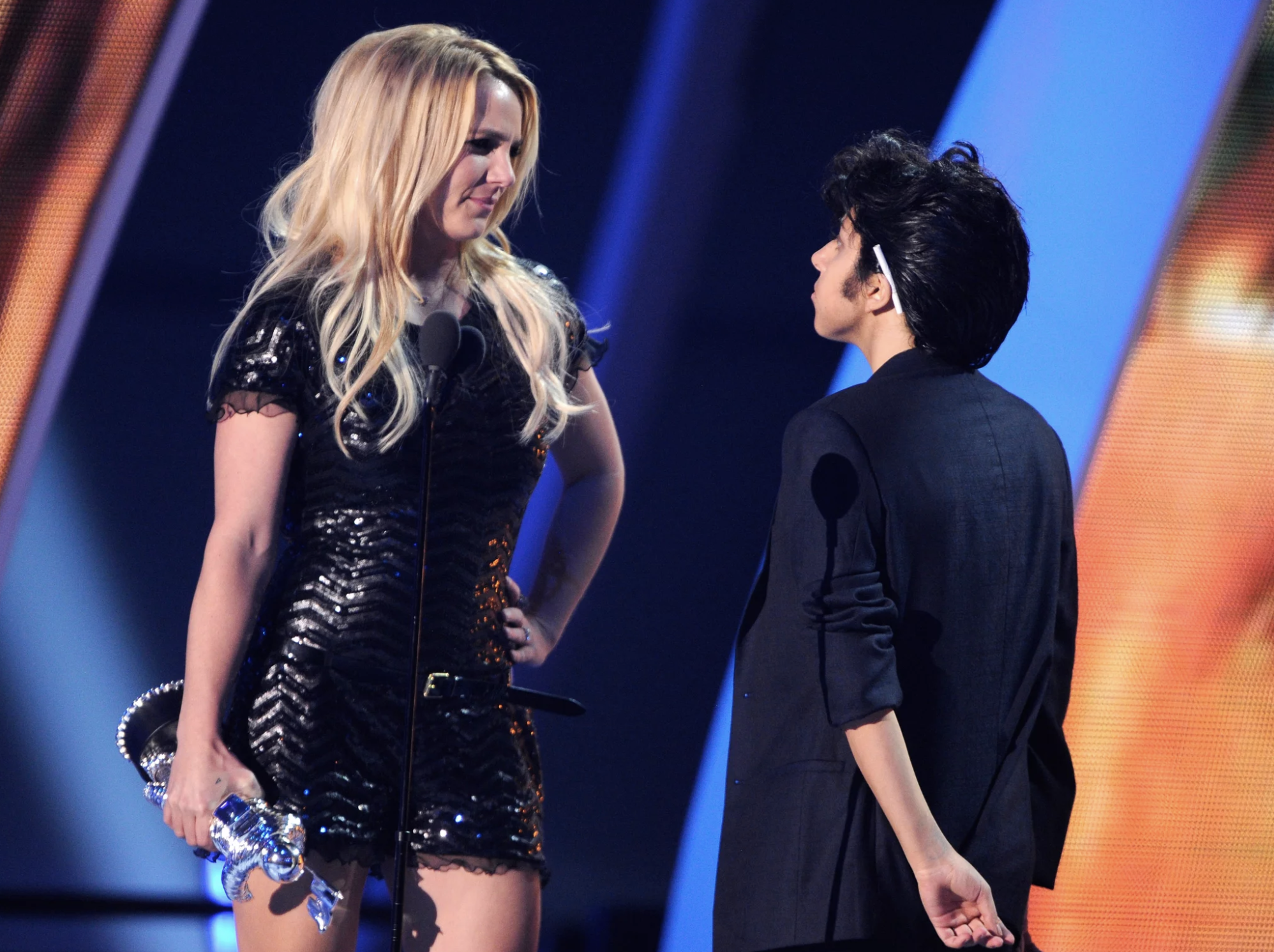 Since 2006, the majority of VMA categories—including the most prestigious one, Video of the Year (VOTY)—are open to public voting. But there's actually a clause in the official rules, as Chelsea Mize discovered while writing about the VMAs for Bustle, that gives MTV final say over the winners, regardless of who actually wins the popular vote. (There's no transparency regarding how many votes each nominee receives or whether MTV has ever invoked this clause.) There are also a number of so-called professional categories—Best Cinematography, Editing, Choreography, Direction, Art Direction, and Visual Effects—whose winners are decided by people in the industry, though it's once again unclear who those people are. It's cool to win a VMA regardless: if it's fan-voted, it means that people like you; if it's a professional one, then your work is actually good. But the many questions surrounding the show itself—whether artists actually need the VMAs to communicate with the public anymore (no), how the nominees and winners are decided (unclear), whether having a Moonman holds any real weight these days (unclear)—are bringing the network closer to a sort of boiling point with each passing year. In 2019, for instance, a slew of nominated artists, some of whom even went on to win their respective awards, simply didn't show up.
This year's broadcast airs on Sunday night and appears to have been a behind-the-scenes shitshow, largely but not necessarily solely because of the pandemic. It's set to take place at multiple venues around New York City rather than Barclays Center, a decision announced only a few weeks ago. J Balvin and Roddy Ricch have both dropped out of performing in this last week. It's rumoured that there was a performance of "WAP" in the works that couldn't be finalized in time for the show. There doesn't appear to be any Vanguard recipient this year; MTV could still surprise-announce one, but it's unlikely. Harry Styles and Dua Lipa both declined to perform, and both happen to have been snubbed for VOTY.
Speaking of which, here are this year's VOTY nominees:
Eminem — "Godzilla" (feat. Juice WRLD) — dir. Cole Bennett
Future — "Life Is Good" (feat. Drake) — dir. Julien Christian Lutz
Taylor Swift — "The Man" — dir. Taylor Swift
Billie Eilish — "everything i wanted" — dir. Billie Eilish
Lady Gaga — "Rain On Me" (feat. Ariana Grande) — dir. Robert Rodriguez
The Weeknd — "Blinding Lights" — dir. Anton Tammi
Voting for all general categories, including VOTY, is now closed. If either Eminem or Taylor wins on Sunday, they'll set a new record for most wins of the award by a single artist. (They're currently tied with Beyoncé and Rihanna for winning it twice.) Taylor and Kendrick Lamar are also the only artists who've won VOTY for a video that they co-directed; he has one for "Humble" (2017) with Dave Meyers and Dave Free, and she has one for "You Need to Calm Down" (2019) with Drew Kirsch. If Taylor wins, she'll therefore break two records at the same time.
However, I'm less interested in speculating about Sunday night than I am in arguing that, regardless of who actually takes the award home, it's the Weeknd who truly made VOTY. I've evaluated each of the six nominees by the same two metrics: what it offers technically, so the filmmaking part, and how well it represents 2020, so the cultural relevancy part. In my opinion, no video on the list captures this Terrible, Horrible, No Good, Very Bad year the way that "Blinding Lights" does, while also knocking it out of the park visually, while also being a pre-pandemic video that's only become more relevant during the pandemic. (Though all six nominees were released in this calendar year, a couple were immediately fossilized in the second half of March.) Given how Stan Twitter is more or less in charge of who wins this award—unless MTV intervenes, in which case we'd never know about it—I'm aware that writing this is purely a mental exercise on my part. But I enjoy those! Here are the cases against each of the five runners-up, three of which I really loved, followed by a longer discussion of the Anton Tammi-directed "Blinding Lights."
---
First up, we have Eminem and Juice WRLD's "Godzilla," released on March 9 and directed by Cole Bennett. It's a lot like other Eminem videos, so expensive, full of visual gags, 75% done in post-production, and co-starring Dr. Dre. The song features Eminem's fastest verse yet and is lyrically about him being very good at rapping; I don't mind the song. But Bennett's video looks like it's from 2010 or 2011, from its egregious product placement to its sometimes mediocre special effects. Eminem gets a blowjob in a meat locker at one point. Mike Tyson cameos, another thing that makes the video feel like it's from a different decade. And then we jump rather abruptly to an emotional tribute to Juice WRLD, who tragically died last December after a drug-related seizure. The tone shift is awkward, but the tribute is the most compelling part of the video, which is maybe a bad sign on the whole.
Also nominated is Future and Drake's "Life Is Good," released on January 10 and directed by Julien Christian Lutz (aka Director X). The video can be summed up by the song's opening Drake line, "Workin' on a weekend like usual." Future and Drake play mechanics, fast food workers, garbagemen, and so on. It's fun and even pretty funny; Aubrey Graham the teen soap star comes through. I'd be fine with it winning VOTY, and it very well might. (The fact that it has almost a billion YouTube views suggests that Future and Drake have the sort of fans who'd mobilize around a VMAs poll.) As for whether it holds up in a post-March world, it really comes down to how you feel about two multimillionaires cosplaying as essential workers. The Drake offering that I'm more likely to associate with 2020 going forward is "Toosie Slide," in which he dances around his terrifying mansion that's like a ten minute drive from me.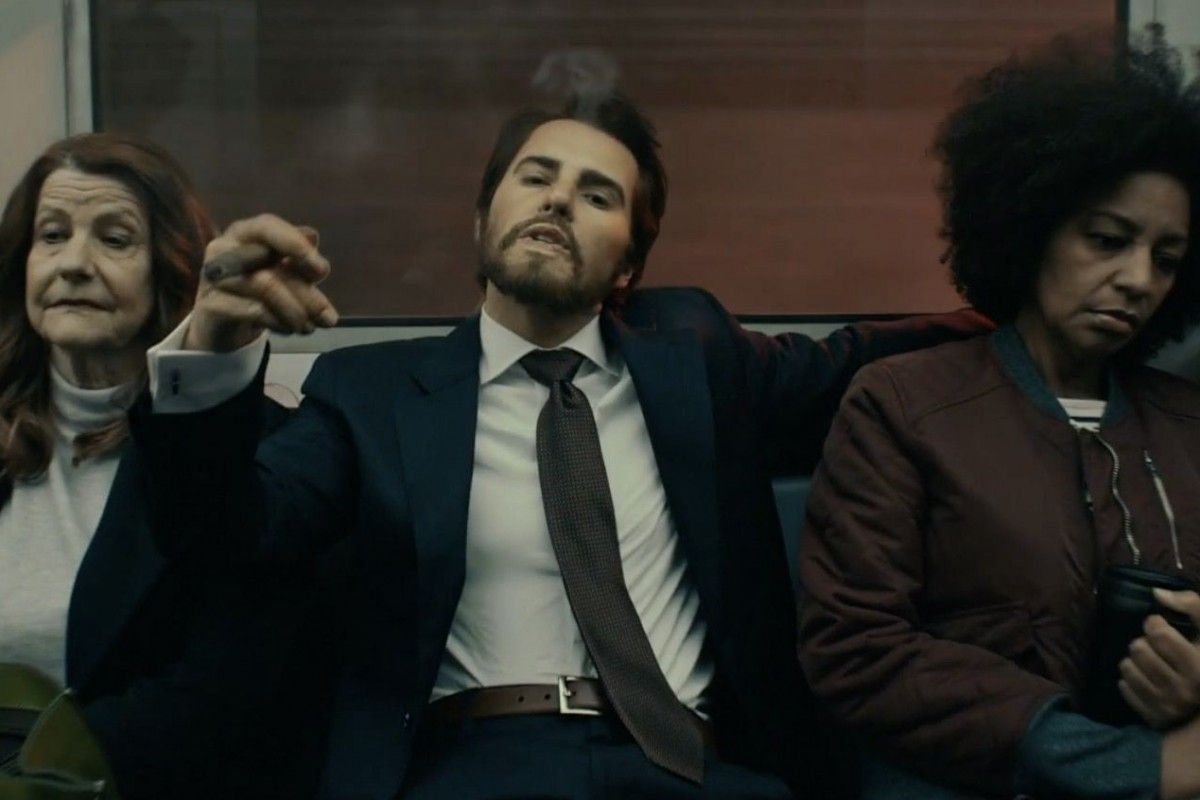 Next, we have Taylor Swift's self-directed "The Man," a four-minute Scooter Braun subtweet that was released on February 27. (Strangely, she called it her "directorial debut," even though she'd listed herself as the sole director of "Christmas Tree Farm" [2019] two months prior, and had previously co-directed several of her videos, including "Mine" [2010], "Me!" [2019], "You Need to Calm Down" [2019], and "Lover" [2019]. Co-directing is very much directing, so beyond this feeling like a move made specifically to confuse me, it's a strange belittling of her own past directorial efforts.) In "The Man," Taylor plays Tyler Swift, a man who (figuratively) gets away with murder because he's a man. As with Future and Drake's video, it's fun and well executed; a lot of viewers reportedly didn't realize that it was Taylor playing the titular man until the end. But for an artist who's otherwise spent the past year or so taking risks and reminding the public of what she, Taylor, is uniquely good at, both the song and its video feel like blips in both respects. They seem rather like an assemblage of other artists' songs and videos, ones that made more sense in their respective cultural and political moments. Points are certainly made in "The Man," they just feel underdeveloped in 2020—too much so to represent this year outside of Taylor's own, very personal beef with Big Machine Records.
Speaking of personal, we have Billie Eilish's "everything i wanted," another self-directed video released on January 23. It begins with a title card dedication to Billie's brother and producer, Finneas, and features her driving her sibling through the city, then through the desert, then by the beach. Around the halfway mark, she accelerates into the ocean, and she and Finneas spend the rest of the video slowly sinking towards the floor as the car fills up with water. They seem pretty calm just to be with each other: "As long as I'm here, no one can hurt you." Billie has said that she wrote the song after a nightmare in which she "killed [herself] and nobody cared," so exactly what the lyrics describe. As she told BBC Radio 1, "My brother is my best friend and I have these dreams and these things happen, and no matter what happens, he's gonna always be there for me, and it's the same the other way around." I've been fascinated by Billie's visual output so far because her videos seem designed to shake you up a bit, which is unusual coming from a pop act so early in their career. (It's also true of "xanny" and "all the good girls go to hell," which are both nominated for other VMAs this year.) My one technical gripe with "everything i wanted" is that it has Deathly Hallows lighting, where you can't really see anything unless you turn your lights off. I'd be cool with it taking home VOTY, there are just others on this list that better represent our collective dreams, angsts, fears, and comforts in 2020.
My first runner-up is Lady Gaga and Ariana Grande's "Rain On Me," directed by Robert Rodriguez and released on May 22. It's the second video from Gaga's Chromatica (2020), an album about trauma and healing whose rollout was made bumpy by the pandemic. Organized into three acts, each kicked off with an instrumental track, the album seems to begin when Gaga's in healing mode, then jumps back in time to when she was at her lowest point. There are allusions in the lyrics to sexual assault, her failed engagements, and mental illness, and she's also nodded to her experience with chronic pain in interviews about the album. "Rain On Me" comes during the first section, the one written from the other side of those traumas. "I'd rather be dry, but at least I'm alive" is the song's thesis statement and one half of its chorus. Gaga enlisted Ariana for Chromatica because the latter is another artist who's had to withstand multiple traumas in full view of the public. "It's two women having a conversation about how to keep going and how to be grateful for what you do," Gaga told PAPER. The collaboration works, both musically and visually, but it's slightly distracting how different the stars' vibes are. Ariana maintains the same facial expression for most of the video, and at times doesn't lip-synch with enough energy to be believably singing/hitting certain words/notes. More importantly than that, however, Chromatica is largely a celebratory album about having gone through it, and it had the unfortunate fate of being released while the world is going through it. That isn't Gaga's fault, of course, but it nevertheless might be why the album isn't hitting for some people, at least not yet. As with her last two, it'll probably be reconsidered later, once people are actually capable of finding silver linings in *gestures vaguely at everything* whatever this is.
---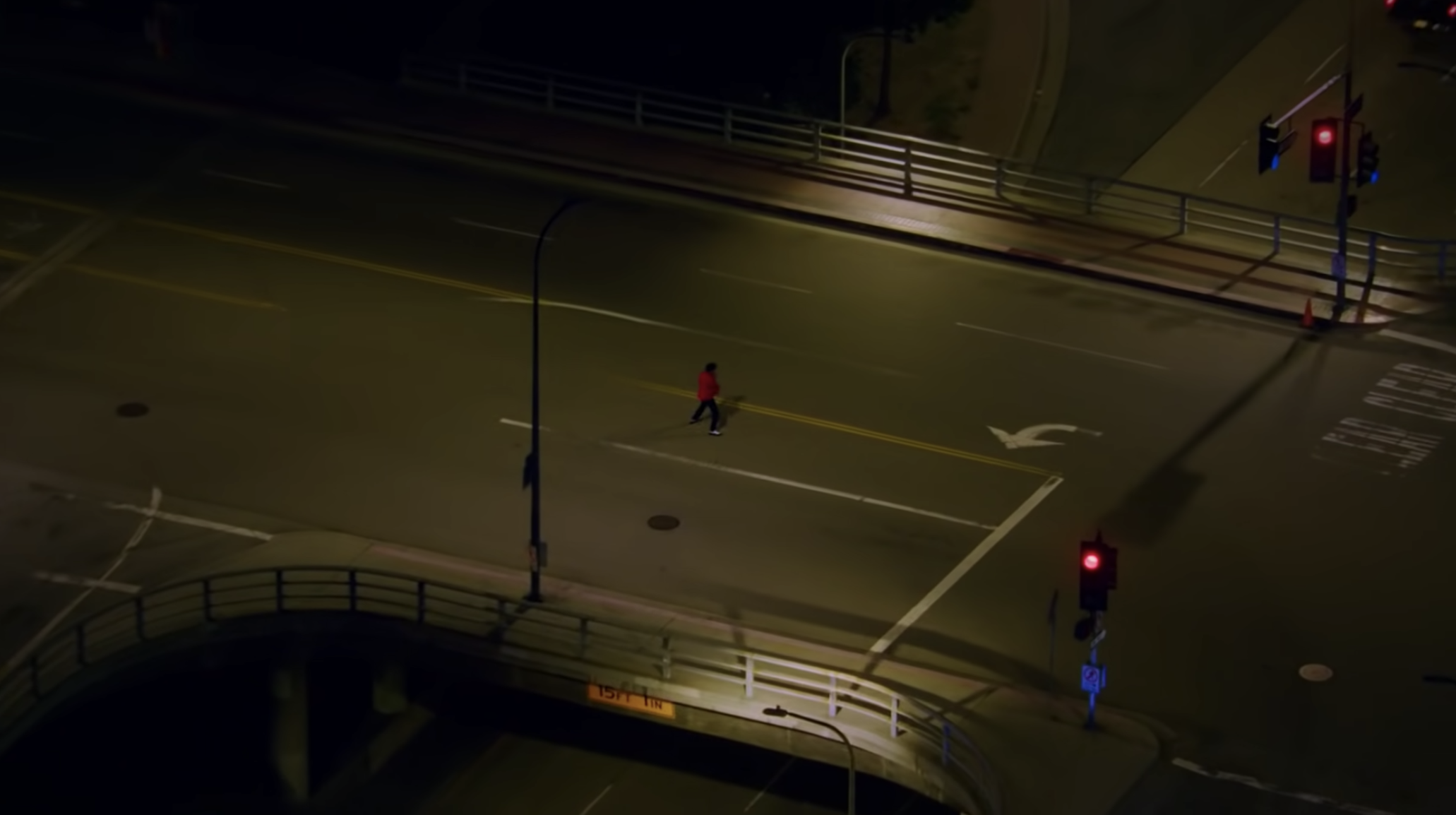 If you're a human being in the year 2020, then you've heard the Weeknd's "Blinding Lights," which I don't think is the case for all of these songs. It's the second single from After Hours (2020), the latter of which dropped in full on March 20—"the same week the gates of hell fully swung open here on earth," as Allison P. Davis wrote in a just-released Esquire profile of the Weeknd, whose real name is Abel Tesfaye.
"Blinding Lights" was released last November, but its video didn't come out until January 21. Here's what Tesfaye told Davis about the song:
[It's about] how you want to see someone at night, and you're intoxicated, and you're driving to this person and you're just blinded by streetlights, but nothing could stop you from trying to go see that person, because you're so lonely. I don't want to ever promote drunk driving, but that's what the dark undertone is.
Its video is the second of six tied to the album, which are mostly different chapters of the same wild night. Tesfaye licks a toad and hallucinates in "Heartless," races through deserted streets and gets the shit kicked out of him in "Blinding Lights," murders one half of a couple in the short film After Hours, stalks the other half like a slasher in "In Your Eyes," has a bad time at a party in "Until I Bleed Out," and reminisces about Toronto in anime form in "Snowchild." Anton Tammi directed all but the last video, which is by Arthell Isom.
"Blinding Lights," which actually stands alone quite well, opens on a bruised and bloodied Tesfaye laughing hysterically. It then jumps back to earlier in the night, when he was wandering around a desolate Las Vegas and coming down from his toad-induced high. It's edited from there so that the chronology isn't linear, but we see him at different points stunt driving through the city, dancing in the middle of the road with his battered face, lusting after a singer in an otherwise empty lounge, taking a beating from two bouncers, and running from nothing in particular. It was only when I went to grab a couple stills that I noticed its aspect ratio changes subtly every few shots, the camera tripping out the way his character is.
But aside from its visual effectiveness, "Blinding Lights" is striking for how prophetic it was regarding pandemic life. The week that Tesfaye released the song, he tweeted, "TONIGHT WE START A BRAIN MELTING PSYCHOTIC CHAPTER LET'S GOOOO." We're obviously in the thick of that chapter now. His character spends most of Tammi's video physically alone ("This city's cold and empty / No one's around to judge me") but also lonely ("I been on my own for long enough"). He isn't sober, so he's making bad decisions. He seems to expect each negative development that takes place on his night out. So, beyond being the song that no one has been able to escape this year, it's also the VOTY nominee that best encapsulates this chaotic, lonely, fucked-up moment. The fact that it's done so accidentally makes it even more remarkable. I'm going to remember this shot—one of the video's last—for a very long time. ●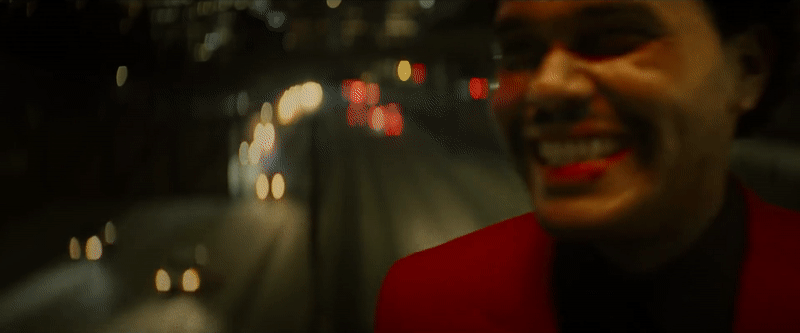 Mononym Mythology is a newsletter about mostly pop divas and their (visual) antics. It's totally free, but if you got something out of this instalment, consider buying me a coffee. The best way to support my work otherwise is by sharing it. You can subscribe here, and you can also find me on Twitter and Instagram.