Odd(itie)s and Ends
Can you say myth...scellanea?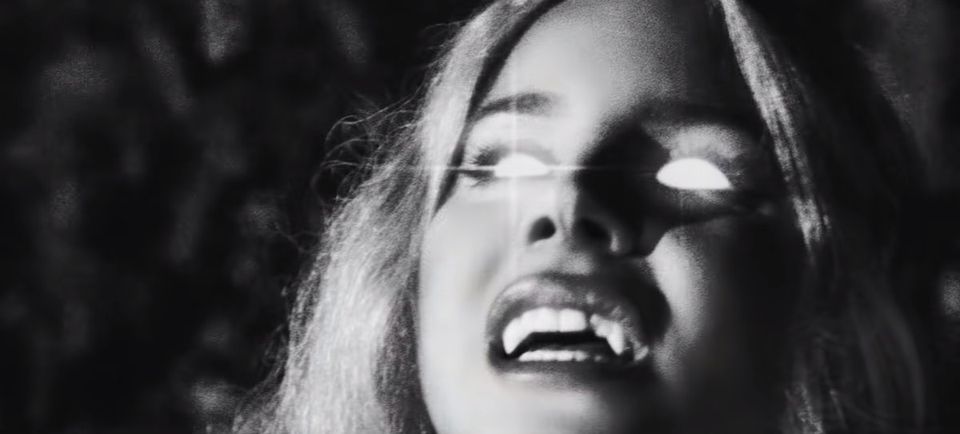 I've been working hard to tie up some meatier pieces of writing for you, as I promised I'd be doing in the new year. While I do that, here are some thoughts that are too long to be tweets but arguably too short and/or pointless to warrant their own essays. Let me know what you think of this format, which I guess is pretty typical as far as Substack goes; I can always make it a recurring thing.
---
I won't say too much about this current wave of Lana Del Rey shenanigans while it's still unfolding. I'd argue that a lot of what I wrote about her last August still applies here, though I've been thinking these last few days that it might be time to start reading this as her actual marketing strategy. The big problem with that strategy, even if it might indeed make people tune in, is that it also tires people out—especially critics, who don't actually want to begin every good-faith discussion of her work with a quick note about her tweets, even if she seems to believe that we do.
As for her new video for "Chemtrails Over the Country Club," which is so far the second visual associated with this new album era of the same name, I've been bored by a lot of videos lately and was relieved to actually be given something to look at and think about here. Prior to this, I hadn't really felt sated by a Lana visual since "Doin' Time," which was apparently two whole calendar years ago—probably because that was the last video she spent any money on. ("Don't Call Me Angel" was technically her last big-budget video, but she and Miley Cyrus had sort of been crammed into an Ariana Grande production there.) "Chemtrails Over the Country Club," which I can't believe I'm expected to abbreviate as "COCC," tricked me into thinking that it was summer for a few minutes, which I appreciate. (I could've done without the masks, since I'd prefer to be tricked into thinking that it's a pandemic-less summer.) In terms of everything else that happens, I've been too busy vibing to form a smart-sounding take.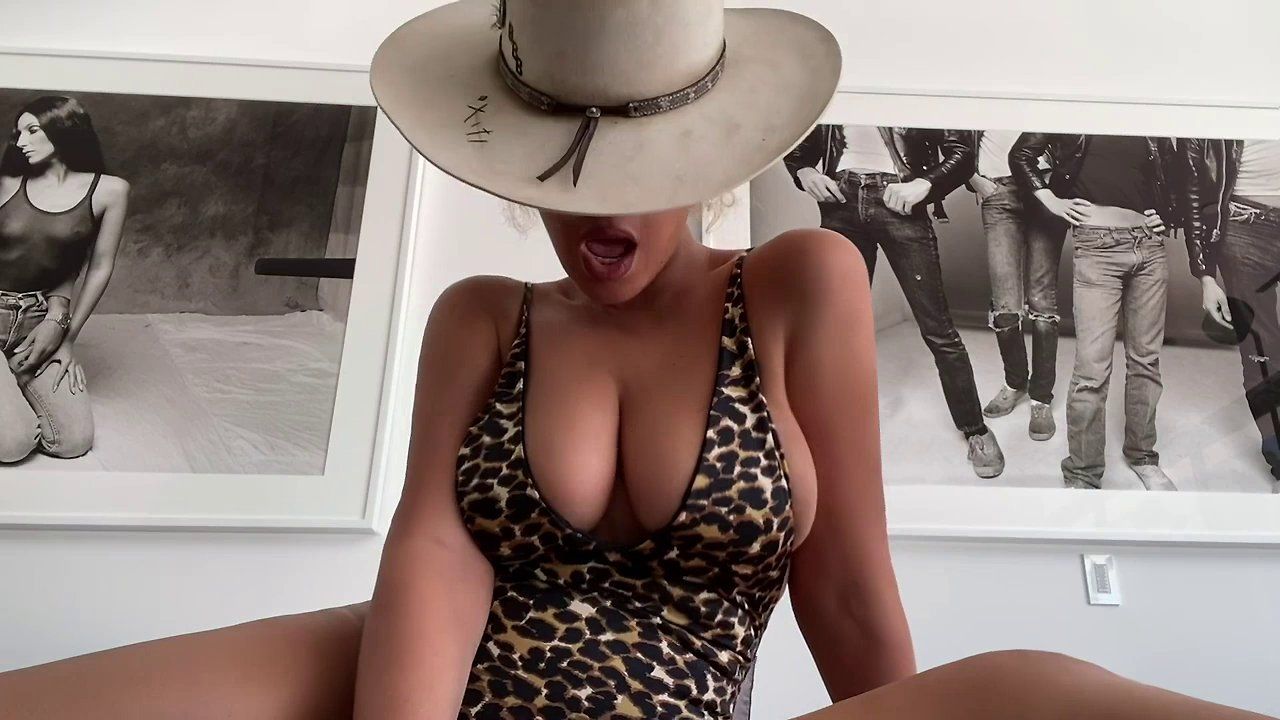 Beyoncé has been pretty quiet since November, which means that she's probably working on something—her rumoured Grammys performance with Megan Thee Stallion, perhaps. One of very few exceptions has been the 2020 wrap-up video she posted on New Year's Day. She's released this sort of thing every year for a few years now, but there are a couple notable differences here. For one, while these videos always showcase Beyoncé's accomplishments from the past year, this one is full of actual headlines re: her chart success, her charity efforts, how she leads this year's Grammy nominations, etc. This struck me as interesting because Beyoncé didn't have the greatest 2020, critically; it was probably her rockiest year that I've witnessed in a decade or so of being a card-carrying fan. It seems like she may have wanted to draw attention to her quantitative wins, which she doesn't typically do these days, as a way to still come out on top after the whole thing.
Second, it stood out to me that there's a whole section of the video devoted to Chloe x Halle's accomplishments from 2020, which are legion. I've learned from spying on Twitter discourse that Beyoncé is a touchy topic for some CxH fans, who don't think that journalists should ask them about her in interviews, or that anyone should compare their work to hers—even though she's their manager, even though she's been actively developing and mentoring them for half a decade, even though the sisters are always citing her as an influence, even though they have overlapping creative team members, etc. Anyway, I've been thinking about all of this in the context of the New Year's video, where Beyoncé seems to suggest that their accomplishments are also her accomplishments. I think it can be simultaneously true that Beyoncé sees CxH as talented in their own right—she's said this multiple times; there's no questioning that part—but also as extensions of the Parkwood Entertainment brand… because they're by default extensions of the brand as artists signed to the label.
I also can't stop thinking about how Beyoncé has a photo of Cher and Gregg Allman in her home, as pictured above. (If you thought I pulled this particular screenshot for lewd reasons, you're only half-correct.) Great photo, for sure, but rocky marriage. I'm definitely thinking too hard about it, but maybe that's why you read these.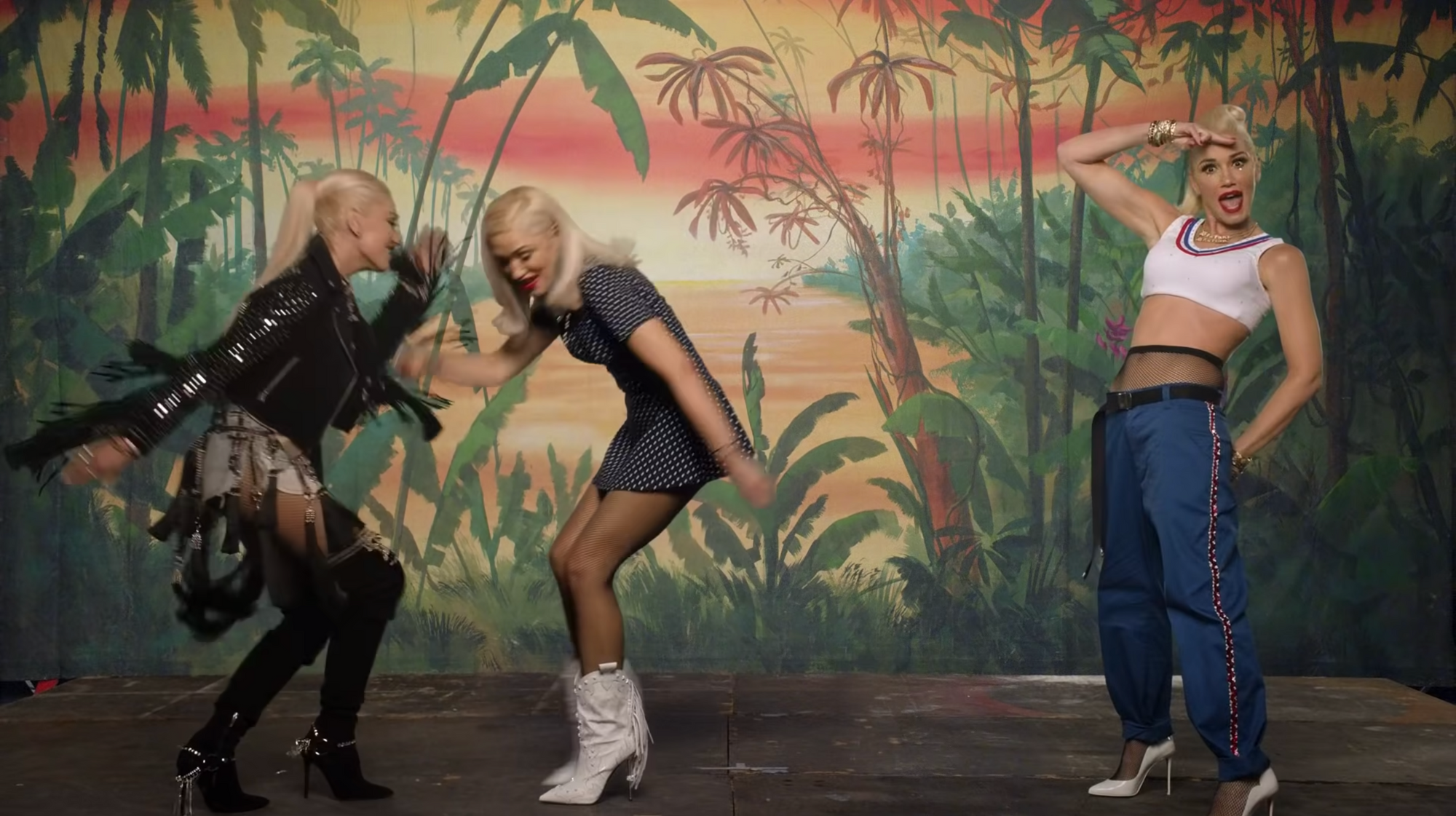 Gwen Stefani recently released her video for "Let Me Reintroduce Myself," the lead single from her forthcoming album. It's her first video since 2016 to not have Blake Shelton in it; I hadn't realized the situation was so dire. (Naturally, she still points to her engagement ring in the video.) Like Beyoncé's 2013 Pepsi ad or Lady Gaga's recent voting plea, nostalgia is its main sell; Gwen is using her past eras to market this new one. Oh, but it's "not a comeback," she insists in the song: "I'm recycling me / It's not a comeback (Oh), you feel that new energy." In sum, the concept is *checks notes* not new, but also not old—about as confused as me, basically.
Gwen has always delivered on the video front, as a solo artist and otherwise. (I wrote of Gaga's voting video that it spoke to her "very secure visual legacy as an artist," which I'd argue is also true here.) I was therefore surprised to find myself feeling almost nothing watching this. It may be because I was distracted by all the pandemic references (masks, hand sanitizer, Zoom, bumping elbows), which—again—kills the nostalgia/escapism factor for me. (It's akin to Ariana Grande providing people with a distraction from the White House last fall by setting a video at the White House, and for a love song at that!) It might also be that the video is generally pretty clunky, from its subtitles to its attempt at some sort of narrative—both of which it didn't need. I am compelled by the suggestion that the self Gwen is reintroducing to us here isn't even the real her, since the real her is revealed at the end to be sitting at home.
What sticks out the most is what isn't included in the video. Gwen's so-called visual legacy is inextricably linked to cultural appropriation, so there's a funny sort of revisionism happening in her quietly omitting all the looks of that nature (and there are several). Also absent are any looks from "Cool," a video that she might not think vibes with her developing brand as the future Mrs. Blake Shelton. Maybe she simply feels differently about the video now that she's just been granted a literal annulment from the man described in the song as the love of her life. (I'm required by law to link my essay on the video.) Regardless of the actual reason for the omission, it's an interesting bit of evidence to me that Gwen doesn't have the best sense of her own cultural relevance to millennials in 2021 (a group that I'm aware she doesn't herself belong to). "Cool" is the only video of hers that's constantly recirculating on social media without her having to do anything. The fact that viral tweets about it have appeared since she released her new video two weeks ago arguably says a lot.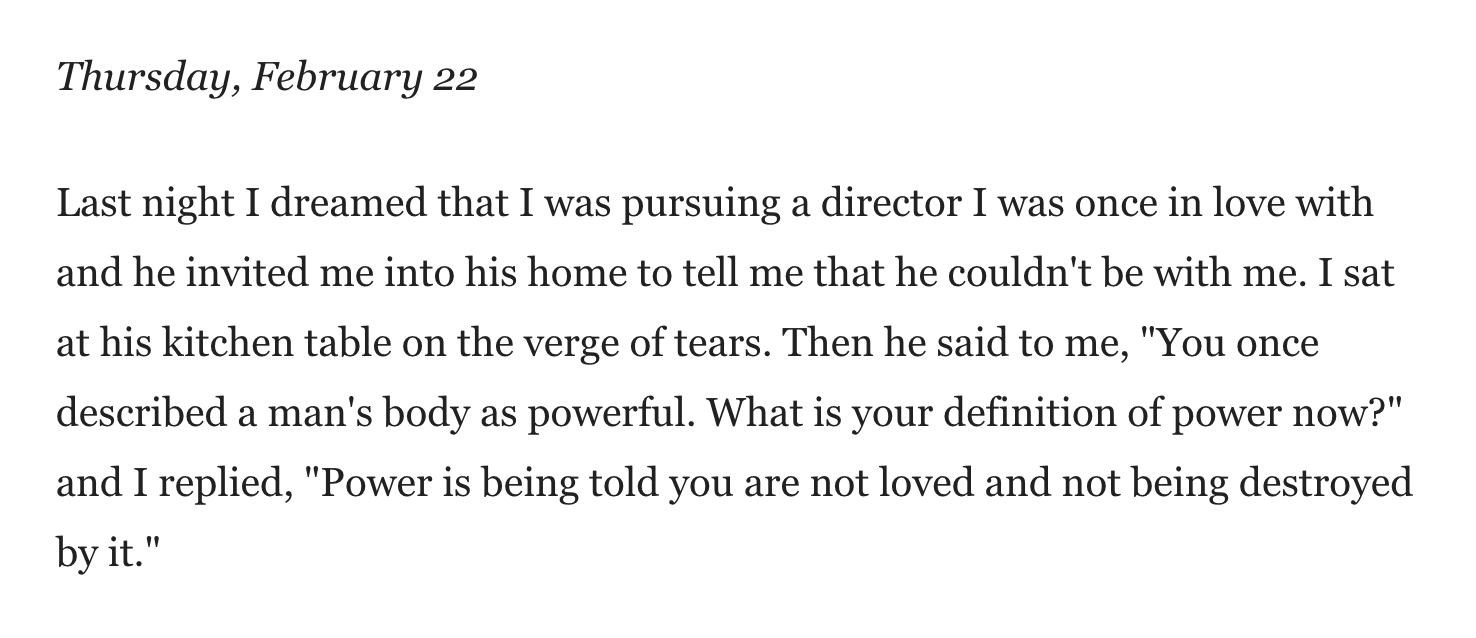 This is an entry from the diary that Madonna kept for Vanity Fair while filming Evita (1996), and there's no way you can convince me that it's not about David Fincher. This would've been three years after their final collaboration, "Bad Girl," and is one of several tidbits I missed in my initial research on their relatively off-the-record relationship. Since publishing my essay in October, I've been made aware of these mostly by fans, via emails and comments under the piece itself. I've never published something before where the responses have all been people trying to bolster my arguments instead of tearing them apart; I honestly love how collaborative the whole thing has become. So, I've updated the essay to reflect these new tidbits. You'll see them all in bold and with credit to the people who brought them to my attention.
I was only re-reading the Vanity Fair diary in the first place to chat about Evita with the lovely folks over at Hit Factory Podcast. In their words, we discussed "the pop singer's efforts to silence her Erotica-era critics, the parallel lives of Madonna and the historical figure she portrayed, and the musical's tenuous relationship with Argentine politics." The episode just dropped today (Spotify) (Apple) and is completely free; I'd love to hear what you think! In the meantime, I might have to return to the diary for a future instalment. It's truly a rich text.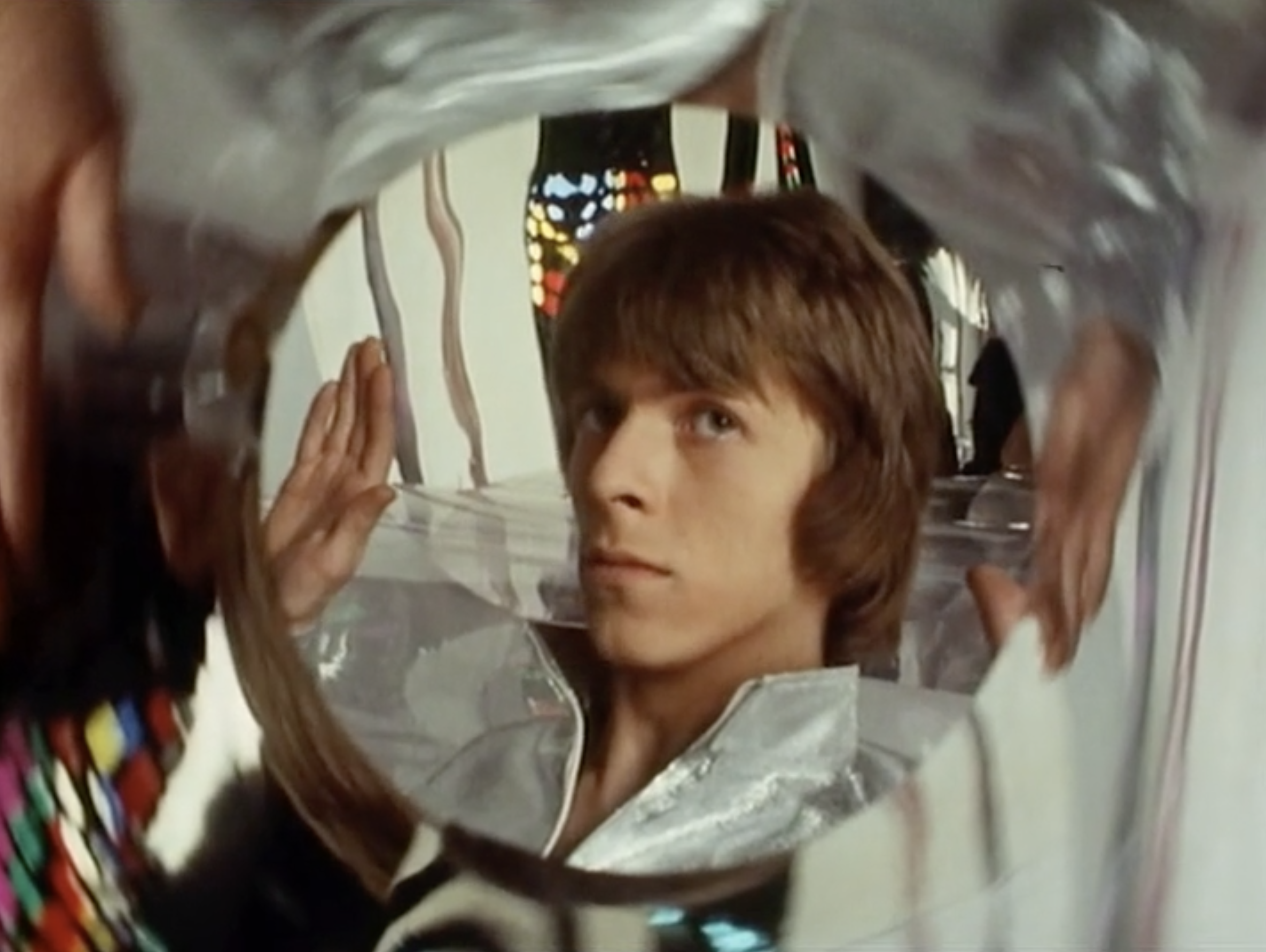 My latest research subject is officially David Bowie, so you can expect him to pop up from time to time in this newsletter starting now; he's a key part of the music video tree trunk out of which certain branches (e.g. Gaga's) grow. As some of you know, I'm also very interested in early prototypes for what we currently call the visual album, and was pleasantly surprised to find that Bowie made one around the same time that the Beatles made A Hard Day's Night (1964), Help! (1965), and Yellow Submarine (1968). Love You Till Tuesday (1969) was directed by Malcolm J. Thomson as a promo film for the then little-known Bowie, but was shelved until 1984, by which point he was obviously one of the most famous people in the world. It's only 29 minutes and features the original video for "Space Oddity"—one that's arguably more interesting than the official one released three years later. Anyway, I'm mentioning the project here because I wholeheartedly recommend it. It has a mime sequence! An edible is definitely optional, but mine very much complemented my first viewing. ●
Mononym Mythology is a newsletter about mostly pop divas and their (visual) antics. It's totally free, but if you got something out of this instalment, consider buying me a coffee. The best way to support my work otherwise is by sharing it. You can subscribe here, and you can also find me on Twitter and Instagram.