Mononym Mythology
"Come to me / With all your subtext and fantasy"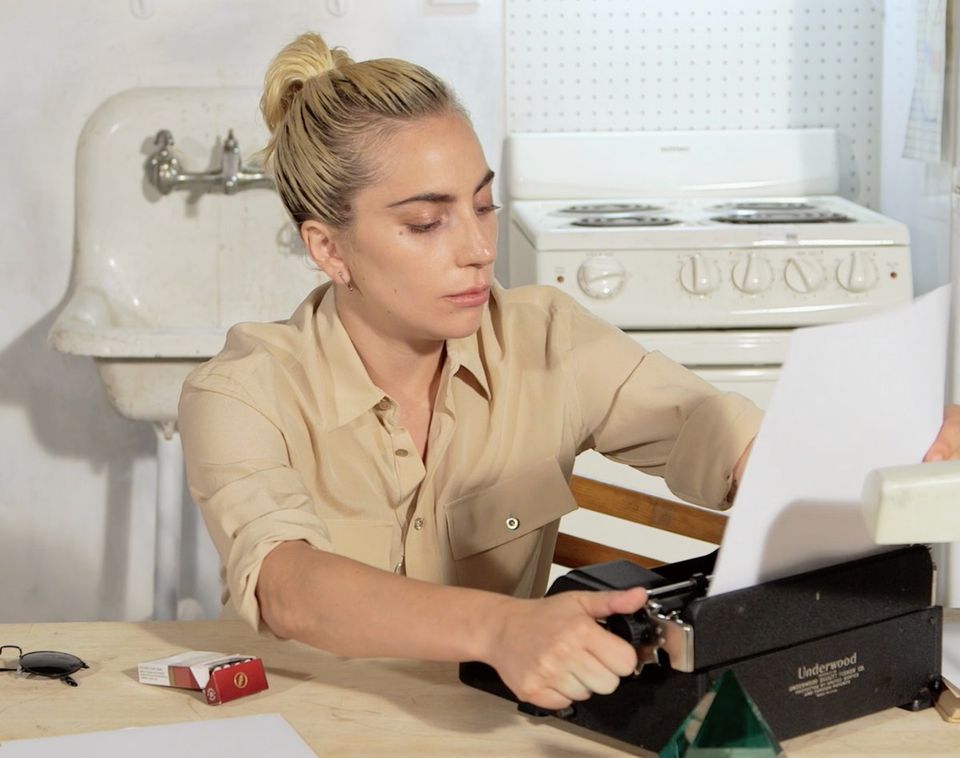 I should start by saying that I don't know precisely what I want this to be just yet. Almost a year ago now, I was offered a pop music video column, named for a fictional pop song by the fictional Ally Maine. I'm no longer writing it—all six essays developed for my column have been archived on Medium—but I came to really enjoy the routine and ritual of delving into something unrelated to my MA coursework at regular intervals. (I'm currently completing the final stretch of a Cinema Studies graduate program in Toronto, where I was born and raised.) I've also been lucky enough to connect with a number of internet friends who share a fondness for pop divas—a gender-neutral term, as far as I'm concerned—and their (visual) antics, and I'd like to keep writing for those friends, especially since many are at home bored and/or despairing right now.
In case you're new here or simply don't know any of this, my scholarly interests revolve around anything at the intersection of pop music and moving images—music videos, visual albums, music docs, music biopics, music memes, and so on. I started caring about this stuff as a kid, but I always saw music videos as separate from movies, aka the thing I crafted my entire childhood identity around. By the time I was finishing up my first film degree—and I realize that I'm clumsily abridging many years of my life here—the two had become completely tangled in my brain. (Much of this can be blamed on the then-recent release of Lemonade, which appeared on several film critics' best-of lists at the end of 2016 and was the thing that finally got one of my film professors to utter the word "Beyoncé" in class, making two of us in perhaps the entire department.)
The day that I graduated, I'd been writing film criticism for a year or so (and editing it for a few weeks), but I didn't know whether/where I could approach and cover music videos the same way. I didn't want to write music criticism—I'm sometimes called a music critic, which, though understandable and supremely flattering, admittedly doesn't really resonate—but rather take everything that I'd learned about authorship and stardom and representation in film school and apply it to the music video world. I was (and still am) especially fascinated by that select group of powerhouse artists—including but not limited to Beyoncé, Madonna, Prince, Rihanna, David Bowie, Lady Gaga, and Janet Jackson—who've not only been better than average at using their visuals for myth-making purposes, but in many cases also taken the music video format in new directions. I got by for a while inelegantly name-dropping some of their videos in my film reviews, but it was eventually clear that I needed to step away from the editing work I was doing, which I hadn't been enjoying for some time, and apply to grad school—if only to have a respected educational body endorse my incessant reading and writing and thinking about, for example, Lady Gaga bleeding all over the VMAs stage.
I'd intended to put my freelancing on pause for a year while I completed my program, but enthusiastically accepted the column because it was an excuse to regularly go down research rabbit holes and revisit videos where there seemed to be something new/more to say. It also gave me the chance to start doing the kind of writing—a weird mishmash of cultural history, film/music criticism, journalism, and sometimes personal essay-ing—that I hoped to continue doing once my program was over. (Oh, and I was given near-total control over the topic, length, and form of each column, which very rarely happens in the world of online culture writing.)
That more or less brings us up to date. I finished my coursework in April—straight A's, in case any former bullies are reading this—and am now putting together a "major research paper," which I'll just call my thesis. It's set to be about director Jonas Åkerlund (even if his name doesn't ring any bells, you know his work), so I spent May chronologically making my way through his filmography/videography and reading everything even vaguely related to it. The next step, I'm told, is to start writing.
My thesis will surely seep into this letter from time to time, but my official plan is to use it to write about mostly unrelated things. Sometimes, that might look like a longer and more heavily researched piece of writing with an explicit argument—something resembling my columns, I suppose. It might instead be a little shorter or off the cuff, like a response to a piece of relevant news or a stream-of-consciousness thing I wrote while watching every ABBA video hammered (not entirely sure whether that was a joke, so you can let me know your interest). It could also be the transcript of an interview with someone smart, the tangential stuff that was cut from a recent essay, or something else entirely. I'll be giving myself the space to write more informally, and perhaps more personally, than I do elsewhere. The idea is that it's always valuable for you to read but never a burden for me to write, since I'm doing it in addition to any freelancing (and, until the end of August, my thesis). On that note, I intend to keep this letter free indefinitely: the lowest amount that you can ask monthly of Substack subscribers appears to be $5, and that would shut out a lot of people whose readership I care about. In the interest of still being fair to myself, I'll drop my PayPal and Ko-fi links at the bottom of each letter starting next time. I'll be donating anything received through either service from now until the end of August to the Black Legal Action Centre, which provides free legal services for low-income and no-income Black residents of Ontario.
I'm calling this letter "Mononym Mythology" because, as anyone who follows me or spends time with me or has had to sit through a class with me already knows, I'm incurably interested in certain single-name music artists and the way they use visuals to create, sustain, tweak, and scrap different myths. This is my religion, as Madonna might say, and broadly what you can expect these letters to be about. You'll hear from me at least once a month, and never more than twice a month. As it might already be clear by now, my definition of "mononym" is looser than Merriam-Webster's. Let's assume that if I can refer to an artist by just one of the words in their official stage name—Ariana, Bowie, Britney, etc.—and not have you wondering who the hell I'm talking about, consider them fair game. If there's someone or something that you'd really like to read about, feel free to respond directly to this letter and request it. If I go for your request, I'll dedicate that letter to you!
Wish me luck,
Sydney
Mononym Mythology is a newsletter about mostly pop divas and their (visual) antics. It's totally free, but if you got something out of this instalment, consider buying me a coffee. The best way to support my work otherwise is by sharing it. You can subscribe here, and you can also find me on Twitter and Instagram.