Weeding
Here, have some brain weeds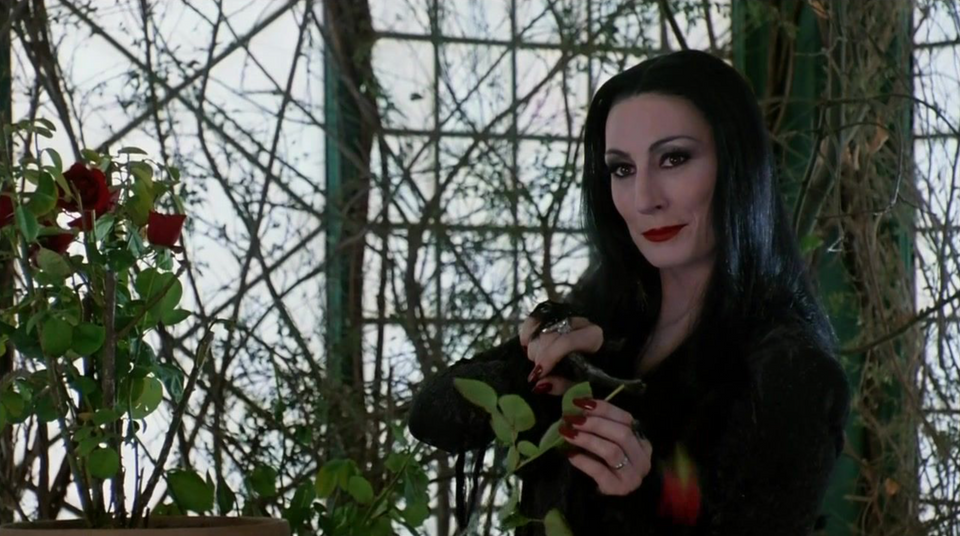 Since finally finishing up and sending out my last newsletter, which required focusing very hard and for very long on a single thing until it was done, it's felt like my attention span and thoughts have been a lot more fragmented over the last several weeks. I've been trying my best to fight it, chipping away at various bigger projects that I'll still definitely send out at some point. But alas, my brain seems to have won this round, so I've decided to embrace my whole scattered vibe for the purposes of this instalment and do a little mental weeding/Weedsing. Below are some thoughts too long to be tweets, a few of which piled up around me as I was bleary-eyed and working on the Tony Bennett piece. (I'm consciously trying to withhold my Madonna biopic thoughts for something more substantial, so do forgive me if you came here hoping for those.)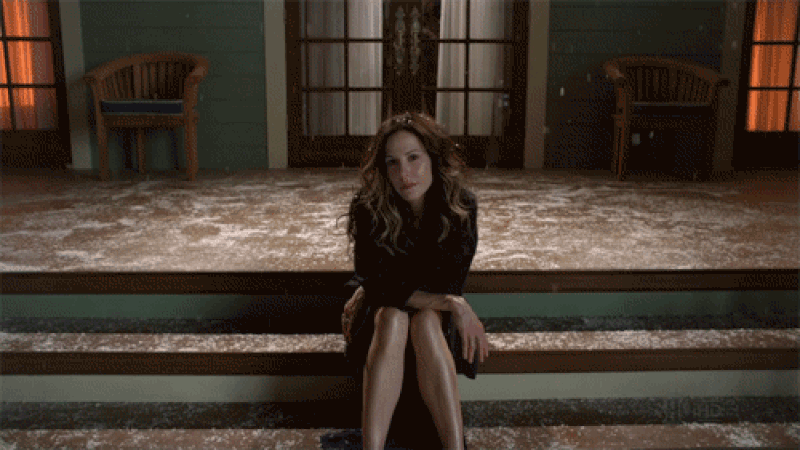 The first thing to say is that I'm extremely proud to have an essay in the book The Women of Jenji Kohan, tirelessly edited by the lovely Scarlett Harris and finally out as of this week. There are quite a few of Kohan's series represented in the book—Orange Is the New Black, GLOW, Teenage Bounty Hunters, and more—but I wrote about the one that I have the strongest attachment to, Weeds (which has apparently been off the air for a full decade as of this year). The gist of my essay is that, while the show was flawed and then some when it came to representing disability, I feel curiously seen as a disabled viewer by the narrative trajectory of Nancy Botwin—a character who's been deemed incorrect by everyone around her, but gradually decides to be cool with that incorrectness rather than stay in problem-solving mode for others' comfort. (It makes sense in practice, I think?) I started working on the essay in 2020, so it's very, very nice for it to finally be out. And it's interesting to be referring to myself as "disabled" for what I'm pretty sure is the first time in my writing, too. The book appears to be available just about everywhere that people like to buy their books, but you can also order it on the Fayetteville Mafia Press website.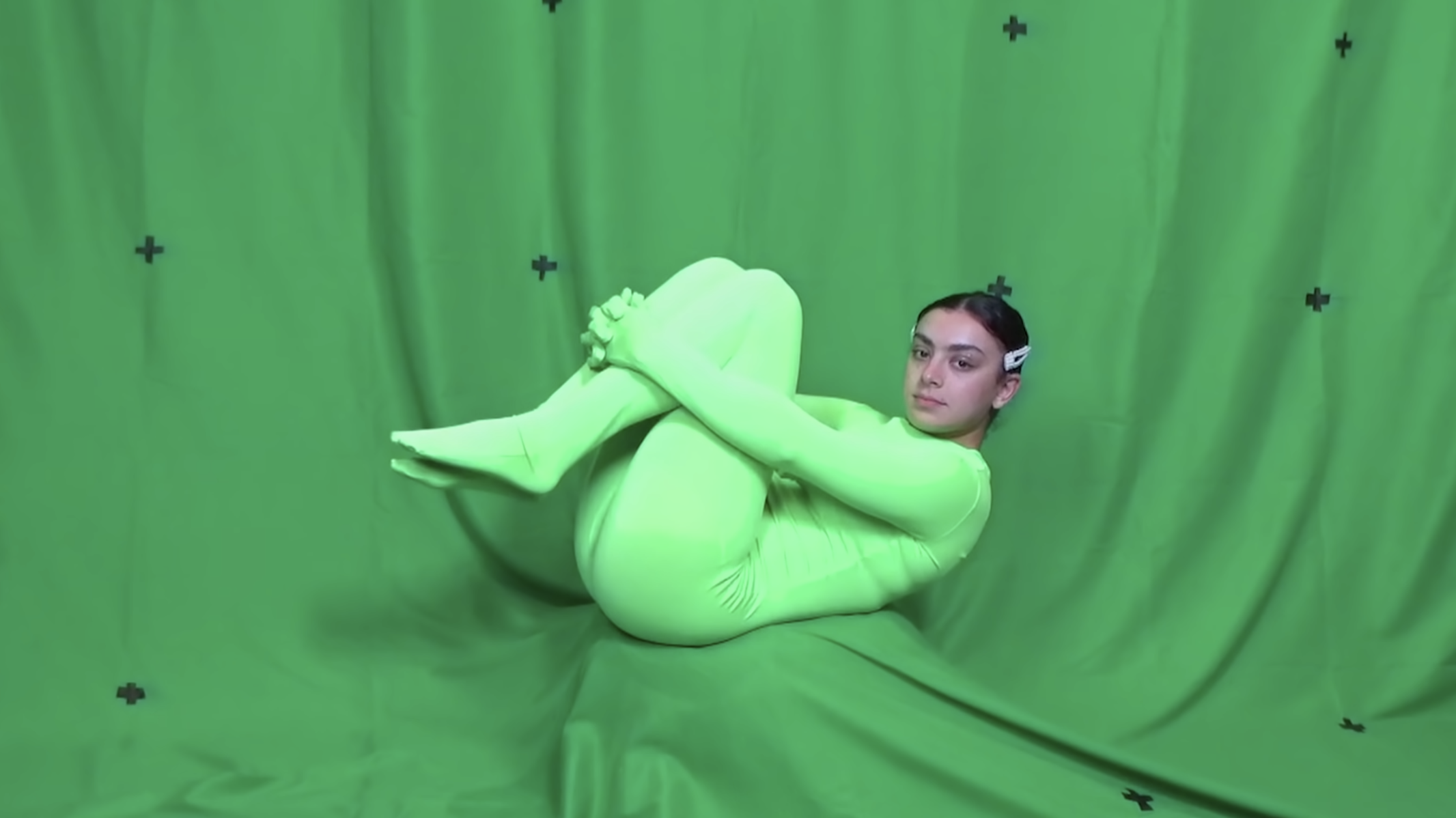 I've only published a couple film reviews this year so far—I've mostly been editing and actually doing a little reporting for the first time in a long time, which I'll obviously say more about when I can—and both may be of interest to readers of this newsletter. First up, I covered the documentary Alone Together, which follows Charli XCX as she works on her early-quarantine album, How I'm Feeling Now (2020). It's to some extent a film about being Charli XCX, but I saw it as significantly more so about being a Very Online creator of any kind in the 2020s, and I found myself surprisingly moved by it through that lens. There are things that Charli says about work and her relationship to it in the film that could have been ripped from my own diary. And, reading my review back a couple months later, I can see that there are moments where I'm ostensibly writing about Charli but am actually writing about myself as I beat myself up about the Tony Bennett piece. (This will make the most sense, of course, if you've read the Tony Bennett piece.)
My only other review at the time of this writing has been of Marry Me, the Jennifer Lopez/Owen Wilson romantic comedy that also stars Maluma in his acting debut. On a filmmaking level, I seem to have enjoyed it a lot more than most critics, which is cool because that's familiar territory for me (read: Jonas Åkerlund enjoyer). But it feels like there's a lot more to say about the film's meta-commentary re: global pop stardom. As other critics have pointed out, J. Lo is on some level playing herself here. There's also a lot happening in terms of things like… Kat Valdez (her character) keeping alive the tradition of religious blasphemy in pop music, multiple lines of dialogue about the particular tribulations of being a pop star over 50, and so on. Music artists often take roles where there's a little something extra at play, but it's not always this bald-faced.
There are also several new releases that I've kept up with but not written about in any formal capacity. His recent antics aside, I found the first and second episodes of jeen-yuhs, the Netflix three-parter about the early years of Kanye West's career, startlingly good. The third episode is no less fascinating, though suffers on a filmmaking level from trying to cover so many years at once (the reasons for which are explained in the film, but still). I recommend Niela Orr's thoughts on it over at The Paris Review. While I also learned a lot about Janet Jackson from Janet Jackson. (that period is supposed to be there), I've realized that that's largely because I have so much to learn about her—something I do intend to fix once I'm out of Bowie land—and not because the two episodes were exactly illuminating. It's fascinating but nevertheless frustrating when a star advertises that they'll be going there but then doesn't really in the end. And it's especially interesting to currently be making my way through Gerrick Kennedy's Didn't We Almost Have It All: In Defense of Whitney Houston, a new book that's not even about the Jacksons and yet manages to actually go there on the topic of the family. I also checked out the Weeknd's Dawn FM Experience on Prime Video, which you may not have heard about unless you follow him on social media, as it was unceremoniously dumped on the platform the way so much art tends to be these days. I'd classify the project as a 34-minute live rendering of the music videos from Dawn FM (2022) thus far; he more or less recreates their concepts as if performing them on a theatre stage.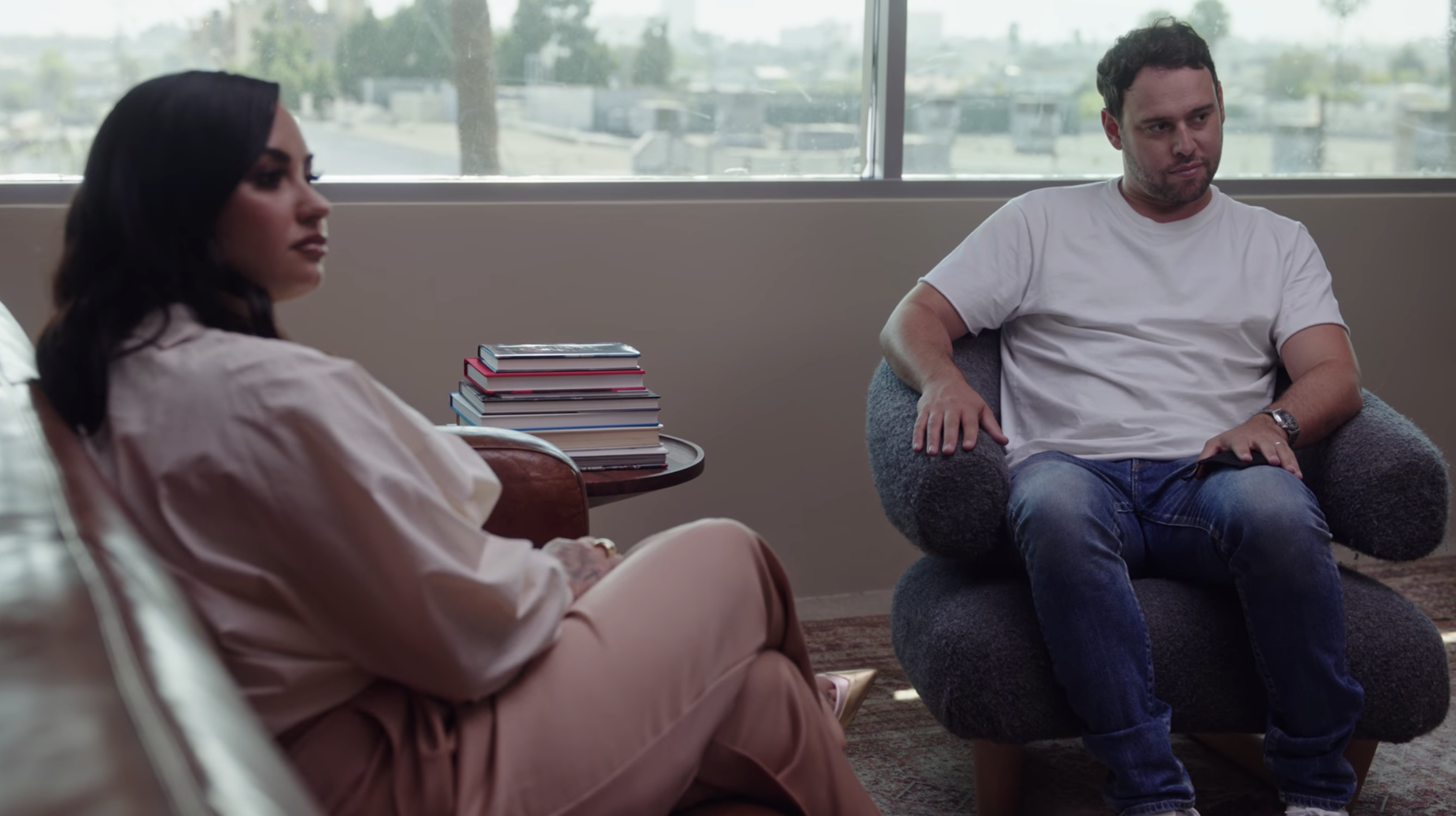 Recently, Anna Silman over at Insider published a longer report about Scooter Braun and his business dealings that's definitely worth your time, and there are two things I appreciate about it in particular. The first is how it complicates the narrative that, when it comes to their quote unquote feud, we have Taylor Swift on one side and Braun and all of his clients (likened to a sort of investment portfolio, since he manages an atypical number of them) on the other. (If you don't know what the hell I'm talking about, click here.) The report does this by highlighting a few different examples in which Braun is speculated to have unethically interfered in his clients' lives, or otherwise done things that were clearly more in his own best interest than theirs. There's a Kanye (a former client) example and there's a Justin Bieber (a lifechanging client) example. And then there's a suggestion that last year was far too early for Demi Lovato (a new-ish client) to release Dancing with the Devil (2021), the documentary about their near-fatal overdose in 2018 and rocky recovery period thereafter.
Which brings me to the other thing that I appreciate about Silman's report: that it gets into Braun's extensive reliance on authorized documentaries—as brand control opportunities, as barely-disguised cash grabs—for his clients. When you keep up with music docs the way I've had to for several years, you spend a lot of time hearing about Braun and even looking at his face. And that's because, since Never Say Never (2011), the film broadly about Justin Bieber's humble beginnings and meteoric rise—and one of the highest-grossing music documentaries of all time—Braun has produced a double-digit number of analogous films and series. When it comes to Bieber, two more docs had been churned out by 2014, and three Bieber docs have been released in the last two years alone. Ariana Grande has similarly gotten more than one of these projects, Todrick Hall got one of his own while he was still a client of Braun's (their falling out is addressed in the report), and there's also a J Balvin one.
The interesting part is that Braun, in addition to having spearheaded each of these films, tends to play a curiously forward-facing role in them—something that's been true since Never Say Never, where he's the character who locates teenage Bieber's school in Stratford, Ontario and whisks him south of the border to become a star. In Dancing with the Devil, Braun is positioned as a sort of hero figure who swoops in to help Demi get their career back on track. He makes an obligatory backstage appearance at the beginning of excuse me, i love you (2020) to tell the camera how proud he is of Ariana in light of "where she was six to eight months ago" during her Sweetener World Tour. (Where Ariana was six to eight months ago is never quite explained in the film, by the way, since it makes virtually no attempt to cater to non-fans, as I wrote about upon its release.) Anyway, I'm always thinking about Braun's unusual presence in the music doc space—as much on screen as off of it—so it was gratifying to have someone else say it out loud.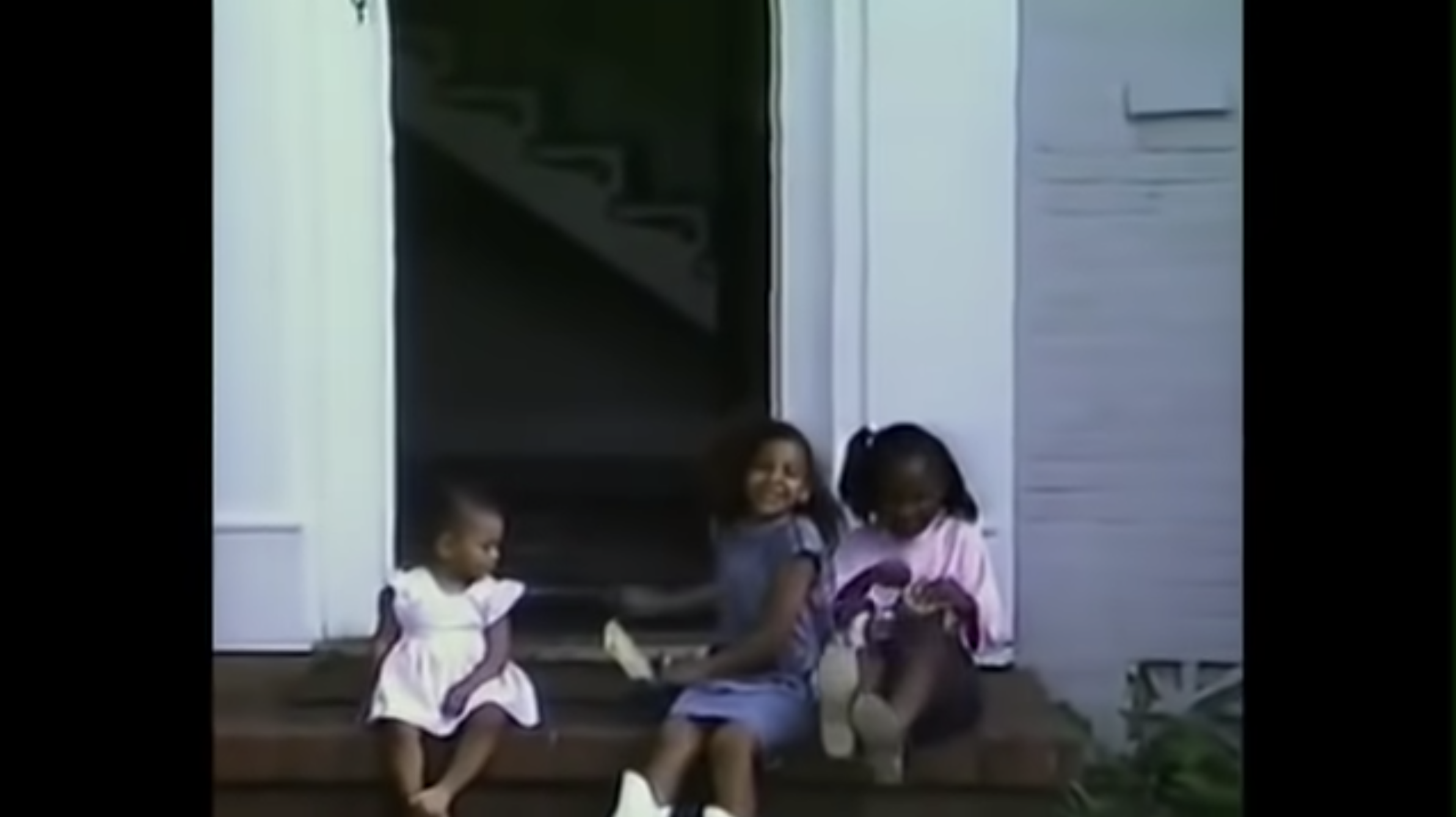 Today, Deadline reported that Mathew Knowles has sold Music World Entertainment—the company that he originally founded in the '90s and out of which Destiny's Child, its members' respective solo careers (let's include Solange here), and lots else would later spring—to a media fund called APX Capital Group. There, he'll head up the fund's new film and television wing. (What's interesting is that Mathew announced about a year ago that he was retiring from music; it turns out that what he meant was: to pivot to film and TV.)
The subset of this news that's likely to gain the most traction in the coming hours is that one of the first productions he's set to oversee is The Mathew Knowles Story, which Deadline says "will trace his story of how he helped his daughters become the global superstars that they are today." There's a lot to say about him being left in charge of this particular narrative—Beyoncé fans can be torn on the topic of what I'll call his parenting style, and Beyoncé has at times suggested that she has mixed feelings about it herself—but it's whatever; such a film was probably going to be made at a certain point. (Since last fall, Mathew has been pretty vocal about how much he enjoyed King Richard [2021], so the idea that he's looking to have his own King Richard moment—which Deadline is leading with/using as the story's entire framing—is arguably a logical conclusion to draw.)
That said, the subset of the news with much greater implications (at least in my opinion) is that APX now owns "10,000 hours of footage depicting the history of the Knowles family and in the music industry through never-before-seen images, videos and music." Mathew is also set to "develop, finance and produce a range of diverse content across feature films, scripted series and documentaries." For the uninitiated, he's a rather complex figure within his daughters' lives—this is a whole piece of writing in itself, but here are a couple links summarizing some of it—and, in recent years, has become known for releasing previously unseen/heard material from the Girls Tyme/Destiny's Child days. (Whether the now-adult women appreciate this is anyone's guess; correct me if I'm wrong but I don't think that any of them have ever said anything about it.) Given that Beyoncé started her own production company (one of whose offices contains her temperature-controlled "crazy archive") to be able to help control and shape her narrative—and has a particularly large footprint in the doc space, where everything has a default air of truth-telling/setting the record straight—I imagine that she'll at the very least be paying close attention to news of the sale. Either way, it's safe to assume that we should expect, at minimum, a documentary project of some kind concerning Beyoncé in some way that she won't have played a role in producing (since she does all of her producing through Parkwood Entertainment).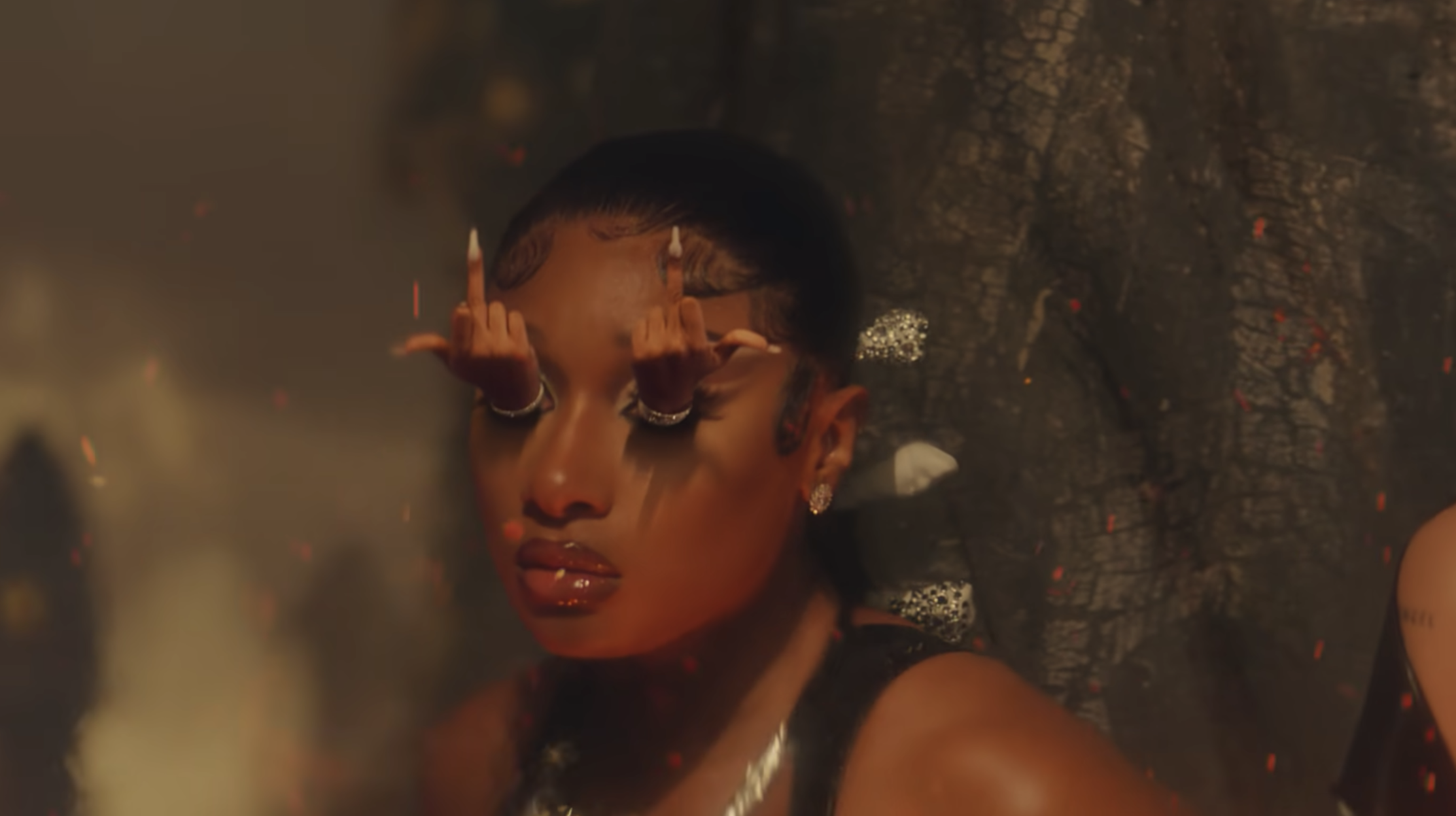 If you weren't already doing so, now would be the next-best time to recognize that Megan Thee Stallion has serious aspirations as a visual artist, ones that go beyond marketing obligations—not only in the sense that she's clearly interested in keeping the music video world on its toes (see: "WAP" [2020] or "Thot Shit" [2021]), but also in the sense that she's barrelling towards long-form territory.
For one, there's the fact that she's set to star in A24's first movie musical project, F*cking Identical Twins. There's also the exclusive first-look deal that she has with Netflix, as was first reported late last year: "Under the terms of the agreement, the musician will create and executive produce content, including television series and other projects." (It may also turn out to be important that the Netflix representative quoted in the report, Tracey Pakosta, is the head of the streamer's comedy arm.) It's probably relevant that Megan has been quoted as saying that she's done substantial work on a horror screenplay, and that her videos have for years seen her reference beloved works of the genre (as well as things like Tim Burton movies, and also just movies in general).
"Sweetest Pie," her new video with Dua Lipa, begins with a title card telling us that Megan came up with the concept—not unusual when it comes to artists and their videos, but where there's almost certainly a reason why Megan would want to say so explicitly and for you to know it up front. (Let me know if you've read anything good about the video, since there's a lot to unpack—maybe even too much to unpack. Here's what she tweeted about its meaning.) I promised someone a long time ago that I'd write something about Megan Thee Cinephile, so to speak, and it's looking like I can't put it off for too much longer.
My favourite new bonkers cultural artifact is this 2001 charity cover of Marvin Gaye's "What's Going On," featuring—in no particular order—Gwen Stefani, Bono, Usher, Christina Aguilera, Destiny's Child, Britney Spears, Nelly Furtado, Alicia Keys, Justin Timberlake, and quite a few more stars. For whatever reason (most likely my age, though my Canadianness does sometimes factor into this sort of thing), I had no idea that it existed until a few weeks back. The song had been recorded shortly before 9/11 and produced by Bono and Jermaine Dupri to benefit various AIDS programs. But then 9/11 happened, so when the single was released at the end of October, some of its proceeds had to be allocated towards the American Red Cross. Also of note is that the video—a real Much to Think About text—was directed by music video regular Jake Scott, son of Ridley. ●
Mononym Mythology is a music video culture newsletter by me, Sydney Urbanek, where I write about mostly pop stars and their (visual) antics. I do that for free, so if you happened to get something out of this instalment, you're more than welcome to buy me a coffee. The best way to support my work otherwise is by sharing it. Here's where you can say hello, here's where you can subscribe, and you can also find me on Twitter and Instagram.