Beyoncé, Taylor, and the Art of Planting Seeds
What can "Life Is But a Dream" (2013) tell us about "Miss Americana" (2020) a year after the latter's release?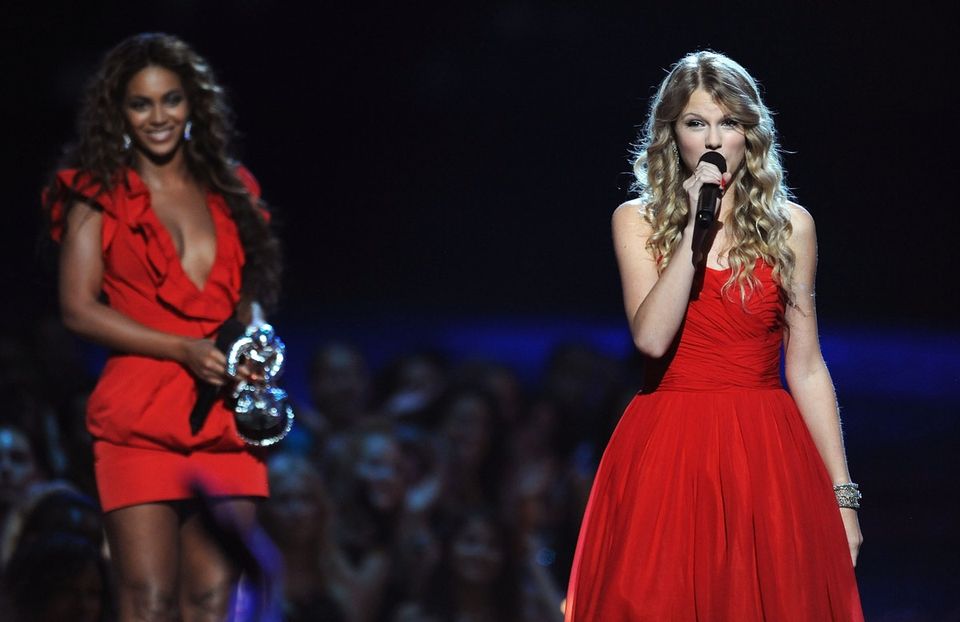 On September 13, 2009, during that year's MTV Video Music Awards (VMAs) broadcast, Kanye West interrupted then 19-year-old Taylor Swift's acceptance speech for Best Female Video, a now-defunct category. Taylor had won the award for "You Belong With Me," but Kanye thought that it should've gone to Beyoncé's "Single Ladies (Put a Ring On It)" instead. "Yo, Taylor, I'm really happy for you. I'mma let you finish," he began. "But Beyoncé had one of the best videos of all time!" Neither Taylor nor Beyoncé seemed to know what to do in the moment, and a jarring mix of cheering—for Taylor—and booing—at Kanye—filled Radio City Music Hall.
The interruption is etched in the brains of most people I know within a certain age range—common (folk)lore, if you will. This is perhaps less true of what happened in the minutes on either side of it. For one, Kanye had shown up on the red carpet with a full bottle of Hennessy, which had largely disappeared by the end of the pre-show. MTV staffers and fellow guests clocked that he was on the rowdier side before the show began—"The dude is so wasted," remarked Pete Wentz—but this was considered the good kind of 'combustible element' by its producers. As Van Toffler, then-president of Viacom Media Networks, has summarized of their approach, "'Let's control what we can control, put the combustible elements in the room, occasionally light a match, get out of the room and wait 'til shit happens.'" So, while Kanye had left both Taylor and Beyoncé (plus Taylor's mom, Andrea) crying backstage, it was nevertheless considered "TV gold." Best Female Video was only the first award of the night, following a 15-minute tribute to the recently deceased Michael Jackson. Left to problem-solve, Beyoncé and the show's producers organized to have her invite Taylor back on stage to finish her speech—in lieu of Beyoncé giving her own—when she accepted Video of the Year for "Single Ladies" later that night.
The incident does not appear to have ultimately been of all that much consequence for Beyoncé, since this was her a few hours afterwards. But it did find her during a crucial period in her life and career. In the fall of 2009, she was in the thick of her I Am… Sasha Fierce (2008) era, which lasted almost two years in total, from the album's first single to its last. By her own admission, it left her feeling overworked and desperately needing to salvage what was left of her relationship with her father and then-manager, Mathew Knowles, whose extramarital affairs and possible mishandling of her funds had both been called into question by the end of it. She's also suggested that she suffered her first miscarriage somewhere around this time. Each of these storylines would later find their way into the Beyoncé co-directed Life Is But a Dream (2013), an HBO documentary in which she—now a mother, now managing herself, now with divorced parents—puts her 20s to bed for good. (This is less true of the specifics on the dad stuff, since her professional separation from Mathew is framed as a move made in the interest of "boundaries," and not because he'd blown up the family.)
For Taylor, on the other hand, the Kanye incident was itself a highly formative moment, one whose most notable spin-off was the entire first half of 2016. The latter, which I won't rehash in too much detail, came to a head when Kim Kardashian-West Snapchat-storied three misleading minutes of a much longer phone call between Kanye and Taylor, during which they discussed certain lyrics from his then-unreleased The Life of Pablo (2016). After a failed attempt to extinguish the situation—"I would very much like to be excluded from this narrative, one that I have never asked to be part of, since 2009"—Taylor more or less disappeared for a year, eventually returning with Reputation (2017). (It's probably worth noting that 2016 was full of other negative or otherwise weird Taylor-related press, from the memes about her Met Gala dress, to conspiracy theories surrounding her relationship with Tom Hiddleston, to ex-boyfriend Calvin Harris's tweets insinuating that she'd attempted to "bury" Katy Perry. Here's a handy timeline of the entire year.) The Kanye incidents are at the centre of Lana Wilson's Miss Americana (2020), the Netflix doc about Taylor that recently turned a year old. Like Beyoncé's film, Taylor's functions as a post-mortem on her 20s—one that was arguably necessary in order for her to move forward at all, brand-wise.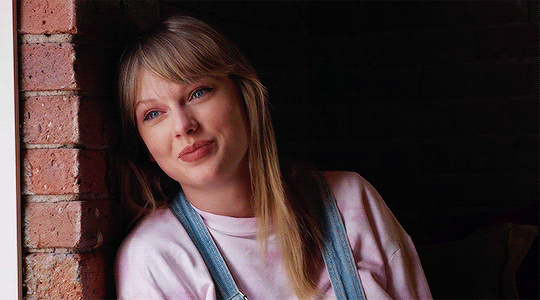 While there are obviously key differences between these two docs, they're linked in curious ways. Their rough concepts are actually the same: here's an uber-private superstar who's been famous since her teens and amassed a handful of rumours that warrant addressing by her 30th birthday. (Life Is But a Dream was released when Beyoncé was 31, and Miss Americana several weeks after Taylor turned 30.) Over the next 90 or so minutes, she'll walk you through her journey of unlearning a particular belief system (to borrow Taylor's words) and self-actualizing as an artist via painful experiences. In doing so, she'll clear the slate and prime her brand for its next chapter (which, in both cases, involves at least one surprise album released later the same year).
Life Is But a Dream and Miss Americana go about achieving these goals near-identically, keeping each woman's partner and younger sibling mostly, if not entirely, absent; establishing her mother as her best friend, especially as compared to her more volatile father; and having her—but no one else—sit for one or two interviews that can be used to structure the film. On a more basic level as far as such docs go, there's also the use of prophetic home video footage from her childhood, some staged 'candid' moments with her loved ones, and the odd performance segment to break things up. While Miss Americana seems to try and put itself in conversation with Barbara Kopple and Cecilia Peck's Shut Up & Sing (2006), about the fallout from the offhand anti-Bush comment made by the (Dixie) Chicks' Natalie Maines in 2003, it's far more aligned with Life Is But a Dream in terms of actual strategy. (As I've written about more than once in this newsletter, this includes the tactical inclusion and exclusion of certain details. For instance, both artists' parents divorced in 2011, but neither divorce is mentioned in either film, nor even really alluded to.)
This isn't necessarily to suggest that Taylor modelled her doc after Beyoncé's in any way. Rather, Life Is But a Dream has revealed itself over the last eight years to have been full of seeds that Beyoncé planted—about how much more inaccessible she planned on becoming, about the kind of work she intended to put out next, about her approach to fame and artistry more generally. So, given the kinship between these two films, we might use Beyoncé's so-called seeds to better understand which ones Taylor may have planted a year ago. After all, the latter has given us quite a bit of new material to work with since Miss Americana's release. In all likelihood, the film will turn out to be just as pivotal to the greater Taylor Swift project as time goes by.
A quick note about authorship: while Taylor didn't officially direct Miss Americana like Beyoncé did Life Is But a Dream, it'd be a mistake to assume that she was merely along for the ride here—a golden rule for pop star docs. Putting aside the fact that hers is one of the only voices we hear in Miss Americana and that she was technically one of its camerapeople, having shot quite a bit of it on her phone—just as Beyoncé did on her computer for her own film—Taylor was reportedly the one who approached Netflix in 2018 with the idea of making a doc. Additional signs that she has auteur-like tendencies have come in the form of her many self-directed music videos—she currently has an uninterrupted streak of seven going—not to mention the more recent folklore: the long pond studio sessions (2020), her feature-length directorial debut. (My prediction is that we'll see Taylor, like Beyoncé, spend her 30s directing features, but obviously pretend that I never said this if I turn out to be wrong.)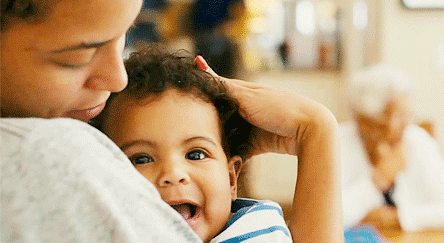 Both docs begin with their subjects introducing a certain need that was impressed upon them from childhood. In Beyoncé's case, that was a need to be perfect, one inextricably linked to her father grooming her for stardom from a young age:
I remember the moss on the trees. I remember running through the sprinklers, those summers, popsicles… I remember running as hard as I could, and my dad knew that I needed his approval. And I think my father wouldn't give it to me 'cause he kept pushing me, and kept pushing me, and kept pushing me. Every time my dad pushed me, I got better and stronger. […] And I'm still trying to learn that I don't have to kill myself, be so hard on myself, be so critical. I can smell the roses. I don't want to never be satisfied, I don't think that's a healthy way to live.
Miss Americana opens with Taylor introducing her own complex: "My entire moral code, as a kid and now, is a need to be thought of as good. It was all I wrote about, it was all I wanted, it was the complete and total belief system that I subscribed to. […] I'd been trained to be happy when you get a lot of praise." Here, both women are set up as people-pleasers whose people-pleasing has at once gotten them quite far and caused them a lot of pain. Their respective conflict(s) will test their commitment to being everything to everyone, and ultimately snap them out of it. Beyoncé actually alludes to this visually via a conspicuous bit of editing in the film's set-up: home video footage of her father telling her childhood self, "Leave those bees alone, Beyoncé," cuts to her on stage as a 30-year-old, backed by computer-generated bees. We know from the outset that this is a film about someone breaking away from her father's control.
Both of these coming-of-age storylines have to echo the art we see each woman making, because that's how these films work. Beyoncé is recording and promoting 4 (2011), a collection of mostly R&B love songs. It's her first album era to not be spearheaded by her dad, and an effective neutralizer after Sasha Fierce, over which critics were divided. Taylor is putting together Lover (2019), her own neutralizing project post-Reputation. Once again, each album (and film about it) is clearing its artist's slate so that she can move on, both personally and musically. Along the way, Blue Ivy is conceived, a word I only use because Beyoncé actually says, "I think I need to go […] make love to my husband," from the Paris hotel room where Blue Ivy was reportedly conceived. (Forgive me, but: same week.) 4, released a couple months later, lyrically let the world know that she and Jay-Z were trying for a baby, and Beyoncé announced her pregnancy two months after that, in August of 2011. Life Is But a Dream, released a year and a half after that, reveals that it hadn't been her first pregnancy. Taylor, for her part, is still reeling from the Kanye thing; falling in love with Joe Alwyn, though she never names him; engaged in a groping trial against a gross DJ; preparing to break her career-long silence on politics; recovering from a period of disordered eating; and navigating her mom battling cancer, which Taylor suggests provides some much-needed perspective re: strangers talking shit about her on the internet. All of this goes into Lover, minus the eating disorder, which is arguably the film's big reveal.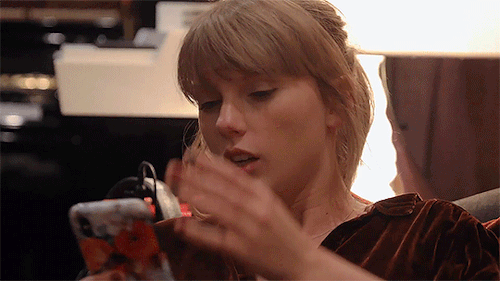 Simultaneously, both women are bumping up against the actual infrastructure in which their work has to exist—what they see as the more annoying contours of the music industry in February of 2013 and January of 2020, respectively. "People don't make albums anymore," Beyoncé says. "They don't make albums. They just try to sell a bunch of real quick singles, and they burn out, and they put out a new one, and they burn out, and they put out a new one. People don't even listen to a body of work anymore." The quote is ostensibly about 4, but Beyoncé is filming the interview in question in 2012, while recording BEYONCÉ (2013). The latter album would be surprise-released 10 months after Life Is But a Dream, and, for the first week, available either in its entirety or not at all. Around the same time, Beyoncé suggested that her team hadn't been entirely on board with the concept, since it was indeed an enormous financial risk: "Everyone thought I was crazy." This is the role that Beyoncé plays in most of her documentaries: everyone around her is thinking about money, and she's thinking about the work. "I'm the calmest, most confident person," she says in Life Is But a Dream. "And the producers and the studios and the networks are all panicking and hyper and over-stressed. I'm just like, 'Press record.'" It makes sense, then, that she'd simply boot them out of the picture the next album era around.
A lot of these same pieces come through in Miss Americana, brought up in relation to Lover but which foreshadow Taylor's interest in making something like folklore (2020) (and/or evermore [2020]). "There's gonna be from 16 to 20 songs on it is what I'm guessing it's gonna end up at," she tells her team of her plans for Lover, to which only her mom cheers, the rest of the group glued to their computers. "Thanks, Mom. That's what I was hoping for," she adds, sounding almost sarcastic. As with Beyoncé's film, the moment implies a sort of friction between Taylor and the business-minded folks in her orbit. So, it's interesting that her next big project would be assembled with as few people as possible, and largely in secret. "I didn't even tell my label until a week before we put it out… it existed," she explains of folklore in her doc of the same name. "I thought it was gonna be stressful and I thought I was gonna have to kind of stand up like with shaking hands being like, 'I promise I know what I'm doing. I know that there's not like a big single, and I'm not doing like a big pop thing, and I'm not...' But my label was like, 'Whatever you wanna make, we're down.'"
There's a funny bit of faux fear in this quote, since the surprise drop was commonplace long before the summer of 2020, and Taylor—as her quote itself confirms—can basically do whatever she wants at this point. (Also, there was a big single.) To come back to Miss Americana, though, there are multiple moments where Taylor is clearly bored of the "big pop thing"—skilled as she may be at it: "Constantly having to reinvent… constantly finding new facets of yourself that people find to be shiny… […] Be new to us, be young to us, but only in a new way, and only the way we want, and reinvent yourself, but only in a way that we find to be equally comforting, but also a challenge for you." We also see her on two different video sets in 2019, where she seems strangely out of sorts—dispirited and even self-deprecating. The songs in question, "ME!" and "You Need to Calm Down," happen to be two of Lover's weakest, lyrically. It feels like folklore—or something with an equal air of pop-less-ness—would've been Taylor's next endeavour even in a COVID-free timeline. It's allowed her to reinvent herself yet again, but in a way that's much more inconspicuous than usual, thus reading as quote unquote authentic to the majority of the public.
Both films are slightly ironic, of course, in that Beyoncé and Taylor are uniquely adept—far better than their peers—at the exact aspects of the game they claim to hate so much. "I think people are so brainwashed," Beyoncé says in Life Is But a Dream:
You get up in the morning, you click on the computer, you see all these pictures. […] I think when Nina Simone put out music, you loved her voice; that's what she wanted you to love, that was her instrument. But you didn't get brainwashed by her day-to-day life and what her child is wearing and who she's dating, and all these things that really… it's not your business. And it shouldn't influence the way you listen to the voice and the art, but it does.
As Alessandra Stanley wrote in a scathing review of the film, the statement "glosses over Simone's very public profile in the civil rights movement." But Beyoncé's career has also thrived on the strategic withholding and broadcasting of the sort of personal info she's describing. Nevertheless, the missive foretold that she was about to become even more private than she was already known for being by early 2013, and ostensibly for the sake of the art. (I say "ostensibly" because there's also enormous monetary value in Beyoncé staying hidden most of the time, so much so that it's considered an official part of Parkwood Entertainment's business plan.) The process seemed complete by September of 2015, when she appeared on the cover of Vogue but wouldn't be interviewed for the piece of writing that accompanied it.
Taylor interviews are already rare, and while it's hard to predict whether she'll ever pull back even more on that front—she suggested last year that she's not interested in a permanent "Beyoncé-style press blackout," to quote the journalist who profiled her—Miss Americana has its own scenes where she takes issue with the public's focus on her personal life over the music itself. "I've been doing this for 15 years and I'm just tired of it," she says in tears. "Just feels like it's more than music now at this point. And most days I'm like, 'Okay.' But it just gets loud sometimes." This strikes me as yet another problem that folklore could solve for Taylor, just as BEYONCÉ did for Beyoncé: devoid of a traditional album rollout, the public could still dissect and project on the work the way Taylor wants it to, but only after engaging with it.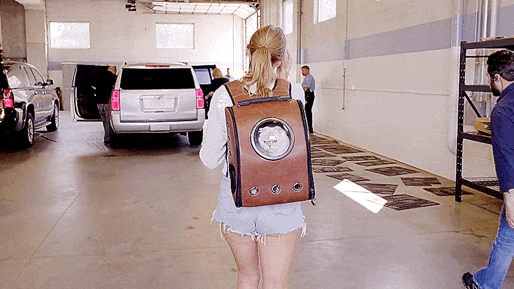 Finally, we have our seeds related to the belief system being unlearned in each film. Beyoncé doesn't seem to have ever truly dropped her perfectionist tendencies, but BEYONCÉ would see her at least reckon with them artistically, making imperfection a stated theme of the album. Life Is But a Dream also sets up two events as finalizing her coming-of-age (even though she's in her early 30s). The first is her firing her father, which, combined with her promoting an album while secretly pregnant, seems to induce a Lean In-style epiphany about the nature of the business world:
It really pisses me off that women don't get the same opportunities as men do—or money, for that matter. […] At the end of the day, it's not about equal rights; it's about how we think. We have to reshape our own perception of how we view ourselves. We have to step up as women and take the lead, and reach as high as humanly possible. That's what I'm gonna do, that's my philosophy, and that's what ["Run the World (Girls)"] is all about.
Here, Beyoncé uncouples her desire for greatness from her father; the inclination is still there, but it's now a matter of her own ambition, and even her goals as a feminist. She never actually uses that word, but the stage has been set for BEYONCÉ, in which she—through Chimamanda Ngozi Adichie—officially would. (Remember that this was the era when the big entertainment journalism trend was to ask celebrities whether they were feminists, and Beyoncé had fumbled her first stab at an answer.) Life Is But a Dream's second big event is her giving birth to Blue Ivy, officially marking her transition from someone's child to someone's parent. At the end of the film is a shot of Mathew cradling her newborn, as if this is the beginning of a new chapter, or perhaps a do-over opportunity. (Lemonade [2016] would later complicate that narrative.)
Miss Americana positions Taylor's equivalent political awakening as coming out of the sexual assault trial she won against DJ David Mueller in 2017. "I couldn't really stop thinking about it," she says in the film. "And I just thought to myself, 'Next time there's any opportunity to change anything, you had better know what you stand for and what you want to say.'" Mueller is among the film's multiple bully figures who supposedly un-'muzzle' Taylor, the others being Kanye and Senator Marsha Blackburn, the latter of whom she calls "Trump in a wig." (Scooter Braun is notably omitted here, most likely because that story was and is still unfolding.)
The doc is in some ways a feature-length defense as to why Taylor was so late to this whole politics thing, and revolves in part around her decision to publicly denounce Blackburn ahead of the 2018 Midterms. Said defense largely comes down to the Chicks. "Part of the fabric of being a country artist is: don't force your politics on people," Taylor explains in a longer speech about consciously trying to avoid the group's fate for the first 13 years of her career. (We don't actually see or even hear about this in the film, but they collaborated with her on Lover, just as they did Beyoncé during her Lemonade era.) Once the film brings us up to speed on Woke Taylor, we see her film a video with Todrick Hall and the Queer Eye team, and ask them to let her know how she can continue to use her platform for good. "I'm trying to be as educated as possible on how to respect people," she tells Wilson's camera. (For all the progress she's apparently made, though, the film rather bizarrely makes her feminism sound as if it, too, comes from 2013: "I want to love glitter and also stand up for the double standards that exist in our society"; "There's no such thing as bossy, there's just a boss"; "Ugh, why did I say sorry?" You'll know if you regularly read this newsletter that this was my same criticism of her song and video for "The Man.")
Either way, Taylor explains of her recent growth, "I feel really good about not being muzzled anymore." That sentiment feels relevant to quite a few things that have happened since the film's release—her public back-and-forth with Braun, her decision to re-record her masters, her releasing her first album with an explicit label, her Biden endorsement ahead of the election, and so on. There's yet another link here to Life Is But a Dream, where Beyoncé explains—planting a crucial seed regarding her next few albums—"I don't want to have to sing about the same thing for 10 more years… you can't grow." It's telling that fans are often using the same quotes I've cited from these docs to explain the art and business moves that Beyoncé and Taylor have made since their releases (as well as to criticize other artists). Put differently, as much as Life Is But a Dream and Miss Americana were discernible brand control opportunities—and all such films are—they can additionally be read as mission statements, ones that demonstrate an impressive level of forethought on the part of both women.
Towards the end of Taylor's film, she accepts another VMA, this time for Video of the Year. It's August 26, 2019, almost 10 years to the day since the initial Kanye incident. The bookend was almost certainly accidental, but she's once again flanked by Beyoncé in the form of impersonator Riley Knoxx. ●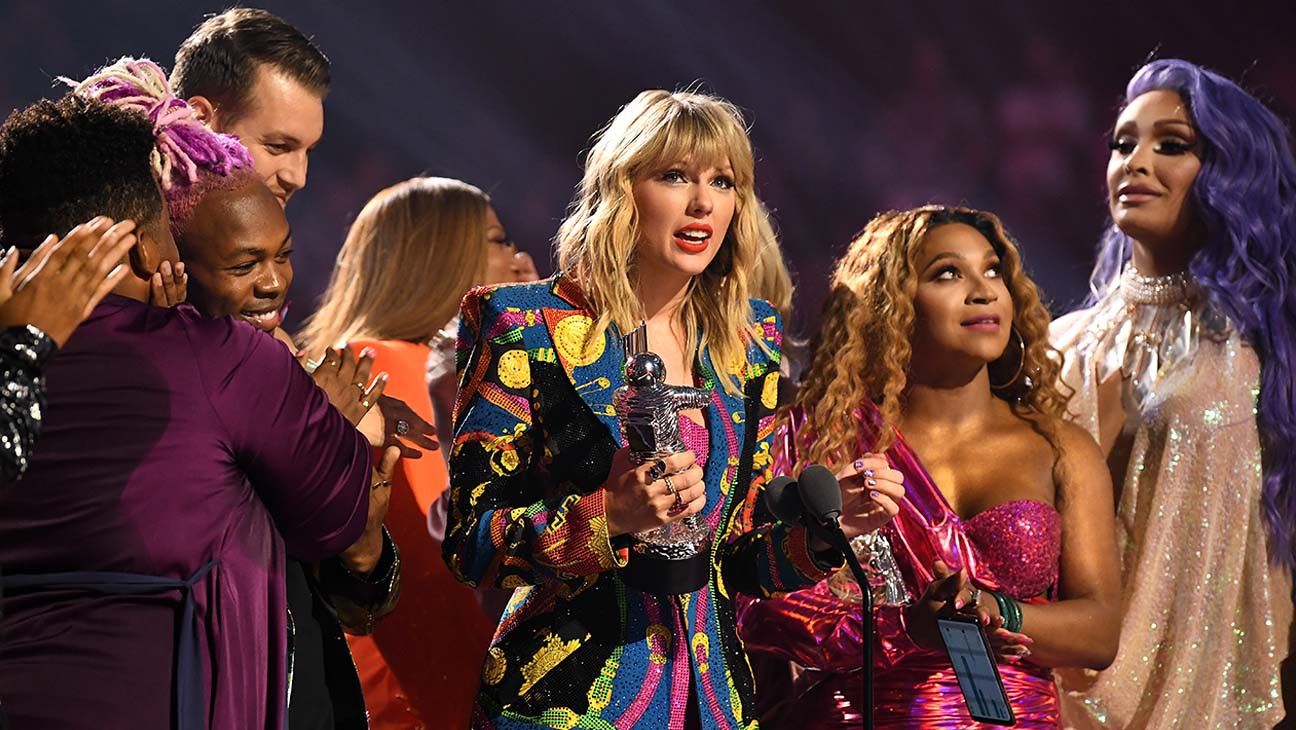 Mononym Mythology is a newsletter about mostly pop divas and their (visual) antics. It's totally free, but if you got something out of this instalment, consider buying me a coffee. The best way to support my work otherwise is by sharing it. You can subscribe here, and you can also find me on Twitter and Instagram.